Win the crown of the world's top beauty
Lady Popular is a browser game designed specially for women. The work of the XS Software studio allows us to create a virtual lady and then take care of her needs, develop her skills, manage her professional career, but most of all, accompany her in the numerous dilemmas in her wardrobe.
Our task in the game is to win recognition of other women with unique costumes, stylish hairstyle and captivating make-up. The Fashion Arena allows you to do all this in countless combinations, serving even the possibility of going to a plastic surgeon to improve some bits. Of course, just like in real life, there's nothing for free in this game as well – the money for all kinds of jewelry and fashionable brands needs to be earned first, although fortunately only in the virtual world - the game is completely free to play.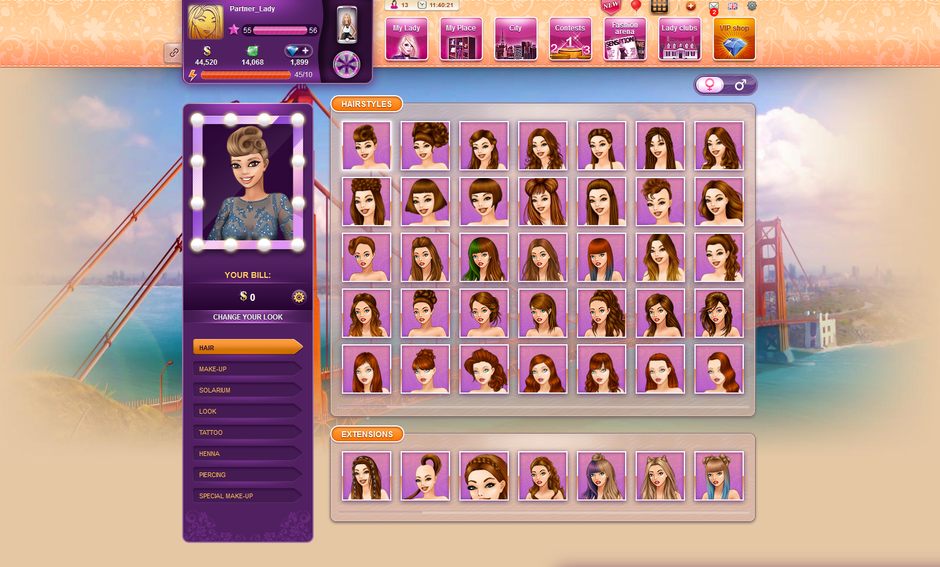 Lady Popular can be easilly called a browser version of The Sims. In the game you have to keep an eye on some of the parameters of our lady, including her style, creativity, beauty and generosity. All activities have a certain influence on these coefficients, which later play a role in the fashon arena. At the fashion arena we can compete with other beauties, not only in terms of appearance but also in terms of character features. The winner receives a great prize, a title and lands on the front pages of fashion magazines - the fulfillment of each model's dreams.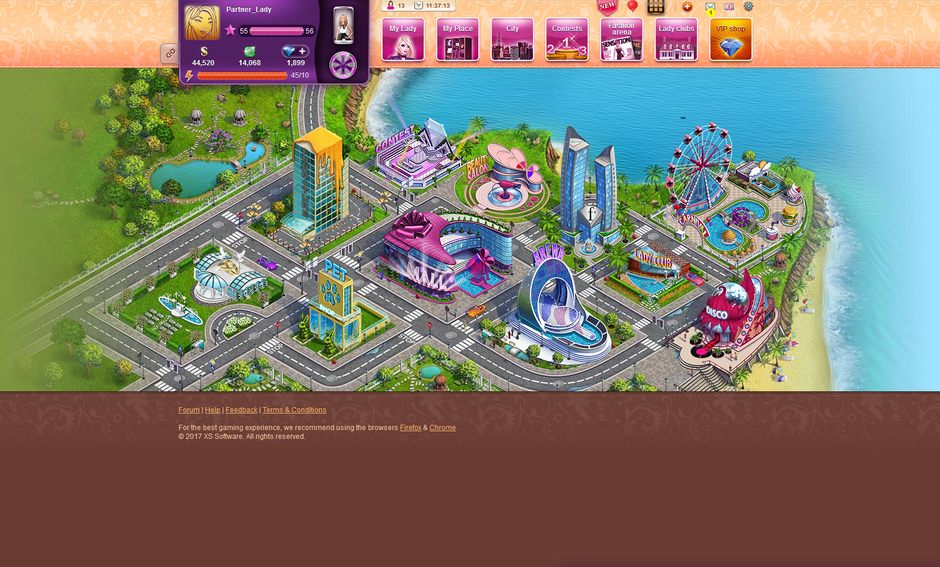 Money in Lady Popular is spent mainly on clothes and visits to the beauty salon. In the game there are several shops with trending clothes, offering us an amazing selection of skirts, tops, scarves, underwear, shoes, trousers and all kinds of accessories such as bracelets, rings, bags, belts or even sunglasses. The stock of shops is really rich and will certainly appeal to all those women who can spend whole days in shopping malls. Once you have chosen your favourite set of clothes, it's worth visiting a hairdresser who, for a small fee, is able to satisfy any, even the most crazy fashion cravings. Then we can go to a stylist to take care of our make-up. Finally, it won't do us any harm to visit a pet shop and buy ourselves a faithful companion such as a dog or rabbit. After such a well-spent day we can hit the dancefloor with a clear conscience. While there, we may find some kind of handsome boy who'd want to become our boyfriend. Of course, at first we shouldn't get your hopes up too much (the risk of getting hit on by a vain guy is pretty big), but if we try, eventually we'll finally be able to gain the attention of some high-class gentleman. It's worth the gamble, though, because living together with a famous footballer or a popular actor can be quite interesting.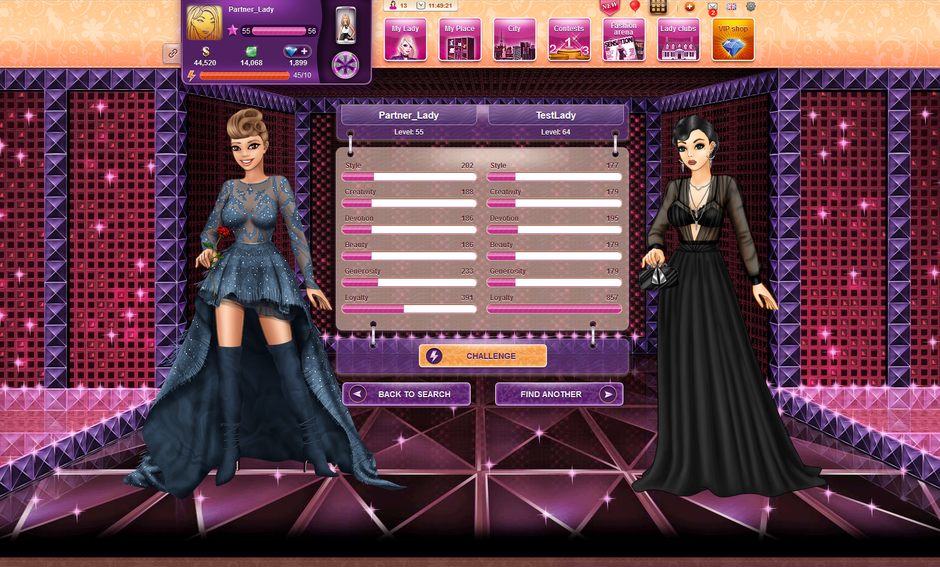 Naturally, between the pursuit of fame, the voices of other beautiful ladies and boys, one must not neglect oneself. We have to regularly swim, run around the park and drip buckets of sweat in the gym to drop unnecessary weight. Nothing stands in the way of going to a tattoo salon and opting for a more unconventional accessory. Lady Popular will also enable us to furnish our own bathroom, living room or bedroom, featured in our private apartment. After all, we have to dress up somewhere, right girls? The game also offers the possibility of taking care of a virtual pet, completing various tasks, and the beginners can count on the support of a consultant who provides valuable advice in case of any problems. Optionally, you can also activate a premium account in the game, which provides several new game options and offers improvements in the interface. If you liked Lady Popular, we'd like to interest you in similar productions - Farmerama and My Little Farmies