The brutal war between vampires and werewolves has raged for centuries. It`s your destiny to decide this battle!
BiteFight opens the gates to a legendary fantasy world, in which players become dark creatures of the night. Whether you become a vampire or werewolf - team work and clever conduct are essential to successfully face your enemies and opponents.
n the dark world of myths and legends, deep in the shadows of the cold moonlight, vampires and werewolves are waging a bitter war against one another in the eternal struggle for supremacy of the shadows. Condemned for eternity, the essence of evil runs though their veins. All it took was one bite to transform you into a child of darkness and now you are also in search of your place amongst the horde. Fangs, claws and valuable weapons will help you to be successful in the fight against your foes and on your nightly hunt for prey. Charge into battle for your clan or build a secure hideout.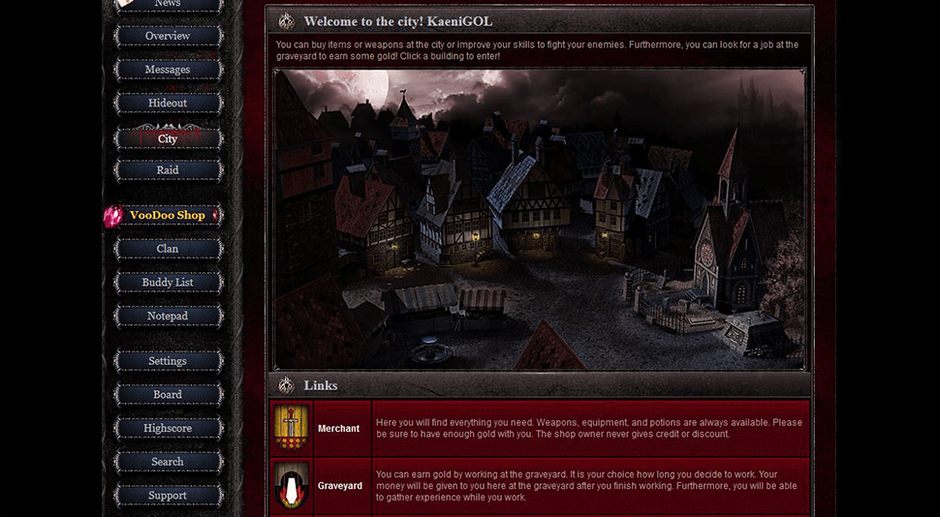 Use the bite link to invite your friends to play BiteFight and transform them into werewolves or vampires. Join a clan and face your enemies with your friends. Carry out mysterious rituals which will give you significant advantages during battle.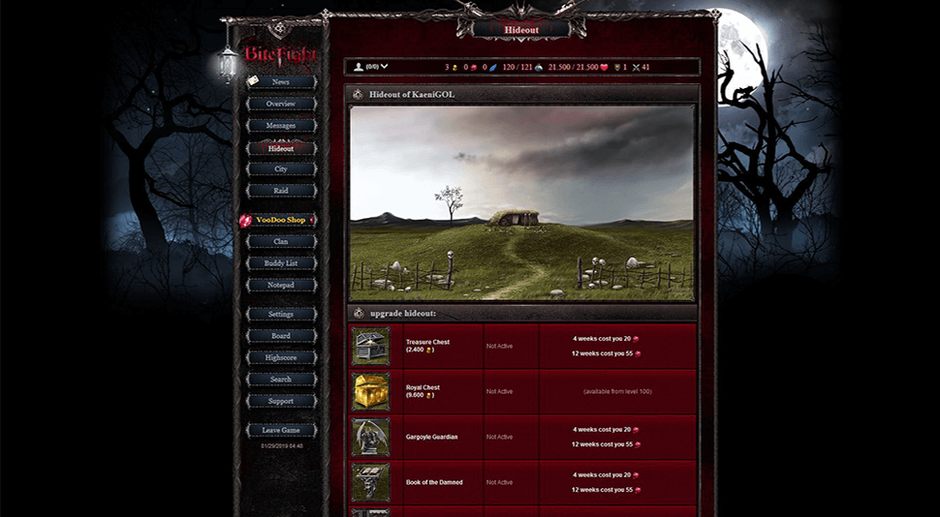 Dive into challenging battles! Fight against other players in the PvP area or go on exciting missions and defeat dangerous creatures in the PvE area. By levelling up, improving attributes or purchasing mystical items you can improve your battle skills. After all, stronger weapons can also cause a lot more damage!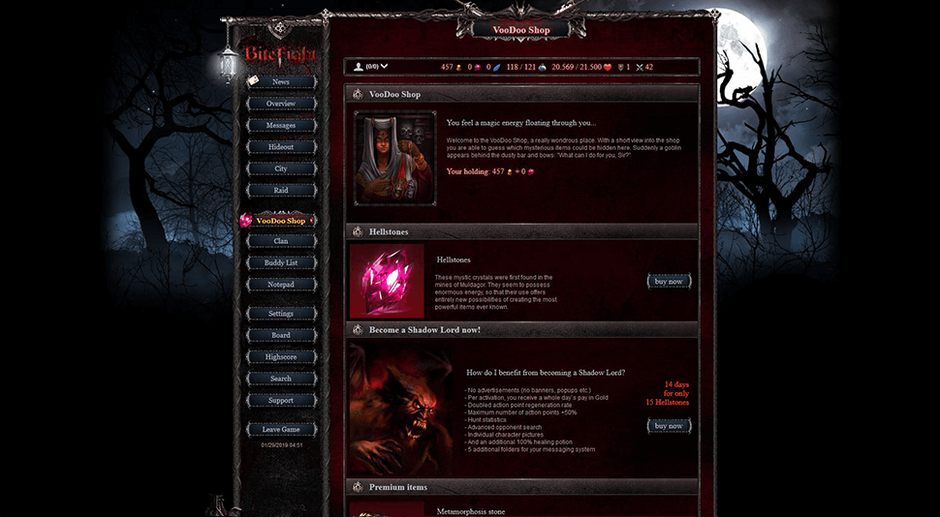 Establish a hideout in a secret place. Countless enhancements will enable you to create a safe haven where you can remain protected from your enemies' attacks. Will you become the next dark ruler?