All the best in creating a farm in the countryside!
Working on a farm is a real challenge. Getting up early, working on the scorching sun and not so pleasant smells are only few disadvantages of taking up the profession of farmer. Fortunately, we have a game for you, which for obvious reasons eliminates these drawbacks and in addition gives us all the best in creating a farm in the countryside!
My Free Farm is a free web economic game, which in some sense is an extension of the idea presented in Molehill Empire. Therefore, people who already have to deal with Molehill Empire, will find themselves in the rural world of My Free Farm literally at home. Though maybe not quite, because the atmosphere in this title is rustic and idyllic to the limit! However, assuming that not everyone of you had the opportunity to learn about Molehill Empire, we will show you a bit closer the rules of My Free Farm.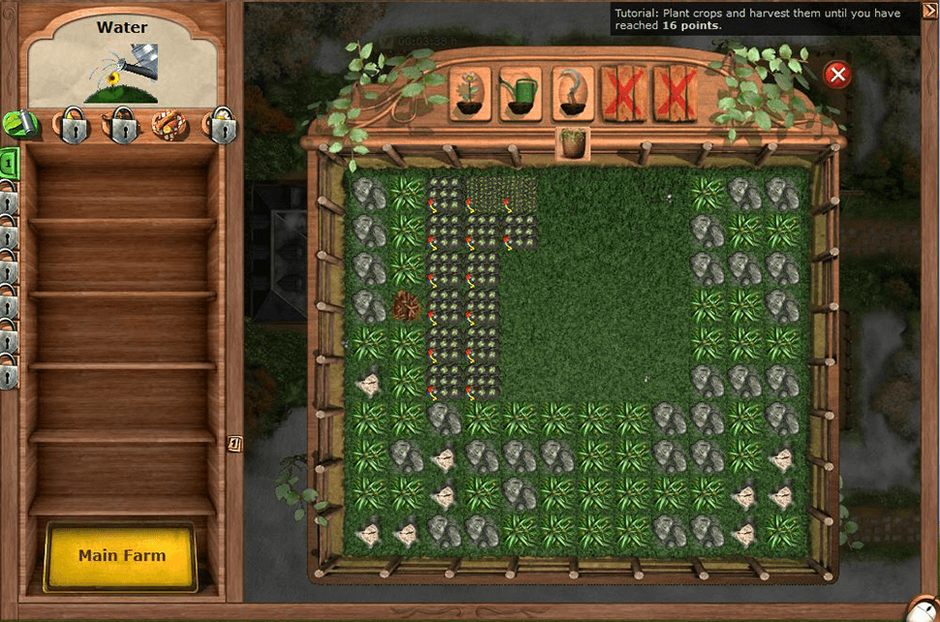 A good host is obviously someone who regularly takes care of his crops. Planting vegetables or cereals is a piece of cake, but then you still need to water the plants, show patience and do everything to prevent a situation when we wasted time and money by not picking harvest at a time. In My Free Farm, we need to control everything. Do not allow a situation, in which a favorable opportunity to sell products to one of the contractors will pass by your nose. Business is business - who gets it wrong, falls off!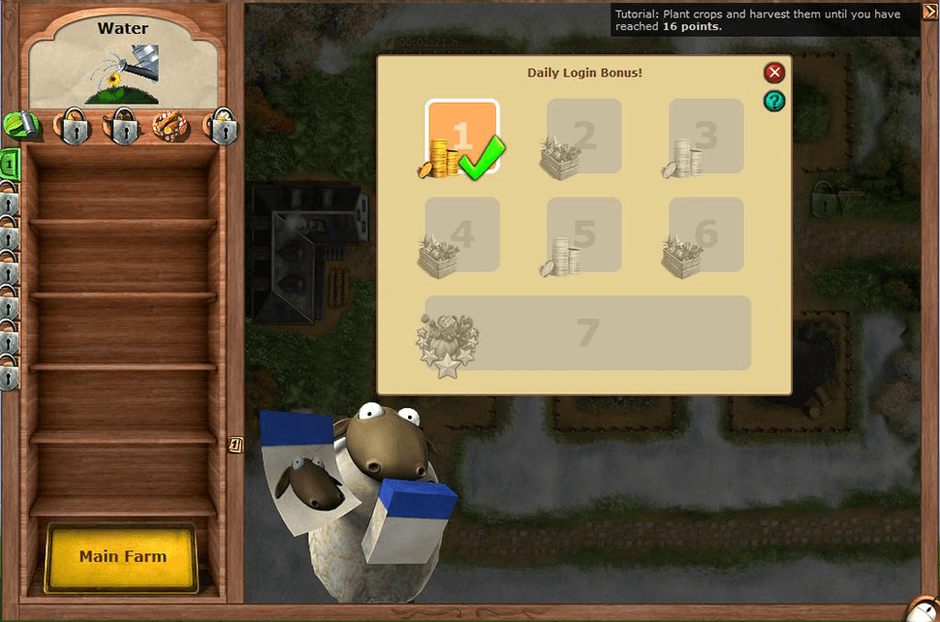 However, working on a farm is not only about working in the field. It means that we also need contracts with the distributors (without this we will not achieve success on a large scale!) and have to make very frequent visits in the cities. It is true that initially we could only go to Mootown, but - when we reach the eighth level of experience - Pondington gates will open too. But, well, why do you arrange regular trips to the towns? There are several reasons. The most important issue is trade – if you don't look for new sources of income, you will quickly fall out of business and your competition will reach the highest goals. The basis is to buy seeds, new types of plants and gradually invest in a variety of farm livestock. However, there things generate huge costs. Next thing is the opportunity to participate in various competitions for farmers. It's a great way to gain prestige in the world of My Free Farm. Do not think that making for way to the list of the best players will come easily! There is another reason for frequent visits to Mootown – vending machine. What is it exactly? Check it out for yourself.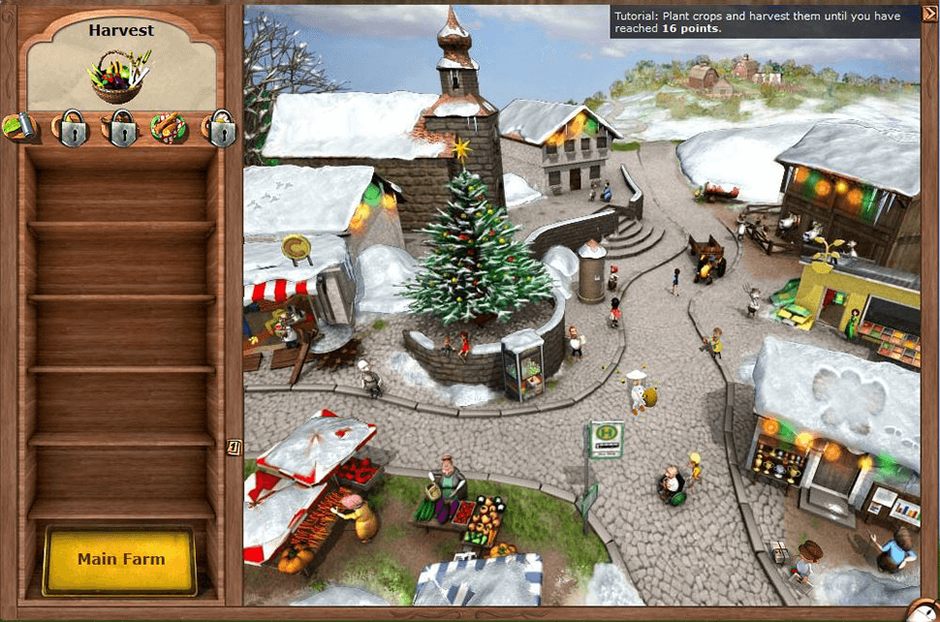 But by far the biggest cost we will bear for the development of the rural area. Not only that grubbing the site will burn a hole in our pocket – the main issue is that you still need to put the buildings. Although we get from the game creators a henhouse as a gift, a flock of sheep – for example – requires a lot of extra effort. Solution to this situation is a premium account which will give us multiple significant profits.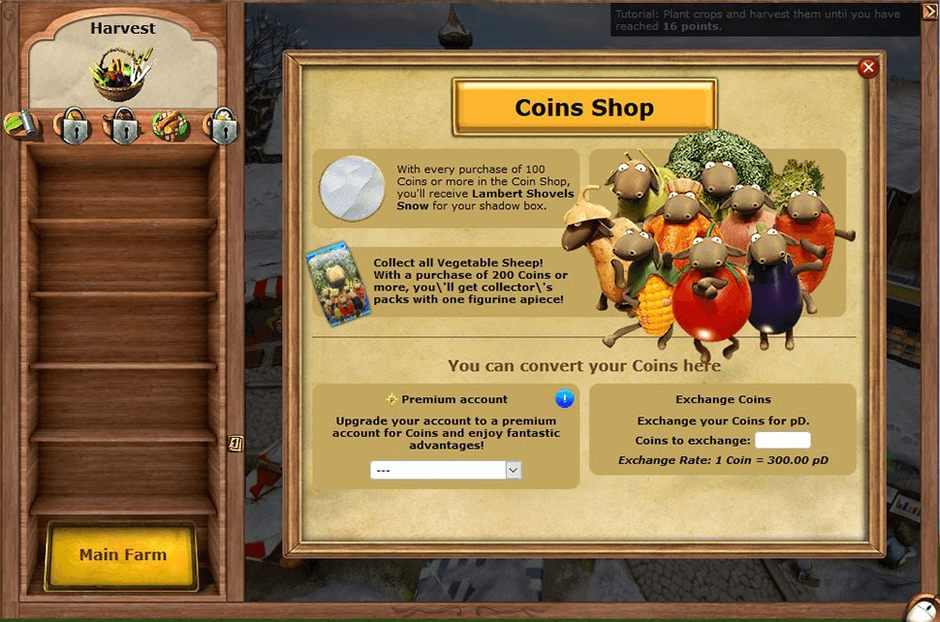 My Free Farm offers a clear interface. All options are marked with intuitive symbols and, therefore, even newcomers will easily deal with first difficulties. A lot of good things can also be written about the visuals. Rural background and presented comical figures are making a very good impression. One can say that this is all you need to play and have fun.