Dominate the space battlefield!
Are you bored with traversing air space in a plane? So why not take to the space itself? Star Conflict enables you to build your own star ship and duel other pilots from the entire galaxy!
If you've always dreamed of spending time among the stars and wander through the galaxies like Han Solo, battling pilots of other ships, we have a great offer for you! We present you Star Conflict, a space ship simulator and a third-person shooter - a game released by Gaijin Entertainment, creators of the popular MMO War Thunder. And although the controls of an interplanetary cruiser is much harder to master than those of a plane, after all there is no gravity in the vacuum, and you'll often be left wondering where's up and where's down - this is certainly a remarkable proposition for every fan of cosmic voyages.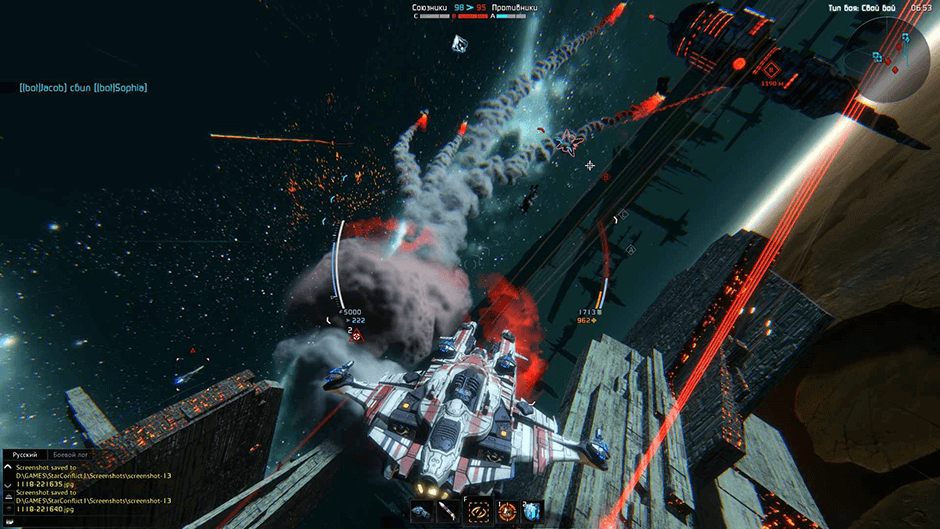 Right after the game is launched, we are introduced to a very accessible and logically planned tutorial, which is worth completing, if not for knowledge, the simply because of the awards given for completing each step. In addition to the classic forward and backward movement, we will also be familiarized with the ability to move up and down. In addition, there is also the rotation, so it takes a lot of time to fully understand how to skilfully move the ship. The training program also includes combat training, where we will roughly get to know the available arsenal, types of ammunition and active and special modules, i. e. additional skills of our ship, which very often depend on the type of ship we pilot in a given moment. After the training is complete, we only have to choose the faction we want to join. We have the Empire, the Federation and Jericho to choose from, each with different views on the setting. It is worth noting that this decision affects only what ship will be assigned to us for the start - as a mercenary we can perform missions and buy vehicles from any of the available factions. If you've played World of Warplanes or the aformentioned War Thunder, you should be able to quickly pick up the game mechanics.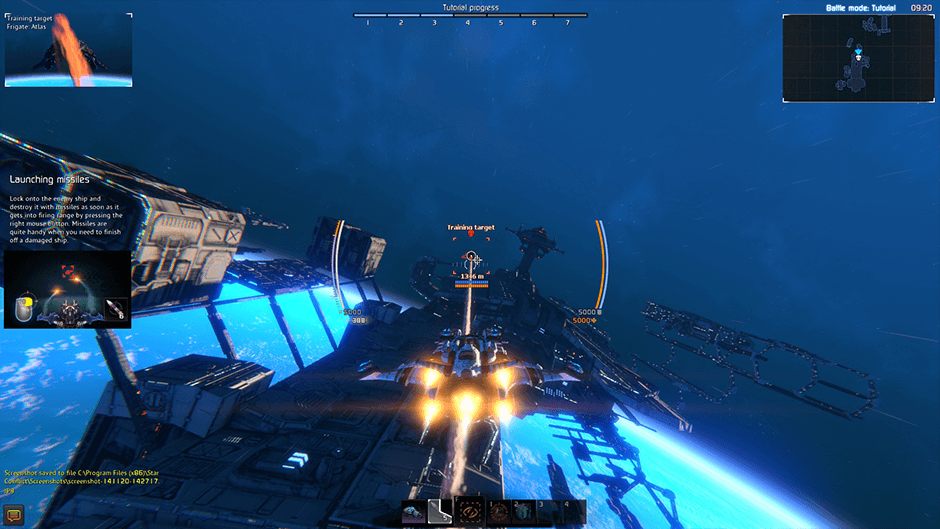 When it comes to ships, there are quite a lot of them, just over a hundred available vessels. We will choose from vehicles characteristic for a given fraction, divided into three different roles and nine different classes. Interceptors are mainly used for reconnaissance, secret operations and electronic warfare. The role of fighters is to destroy enemy units as quickly as possible, get rid of enemy reconnaissance and act as a field commanders. The last class of ships - Frigates - focus their activities on defending allies, engineering, repairs and, above all, on long range engagements. In short, there's a huge array of spacecraft for us to choose from, each of which is completely different in its operation. It is worth noting that their effectiveness is affected by our level of synergy with them - which increases with the frequent use of a given vessel. Additionally, each of them can be significantly customized, both visually and in terms of functioning. Numerous types of cannons (plasma, lasers, rockets, missiles, etc.), modules (e. g. defensive, reconnaissance, tracking, etc.) and other modifiers will allow us to find our favorite combination. In addition to the development of the vessel, we can also improve our pilot's skills by means of special implants, acquired with the experience gained in the game.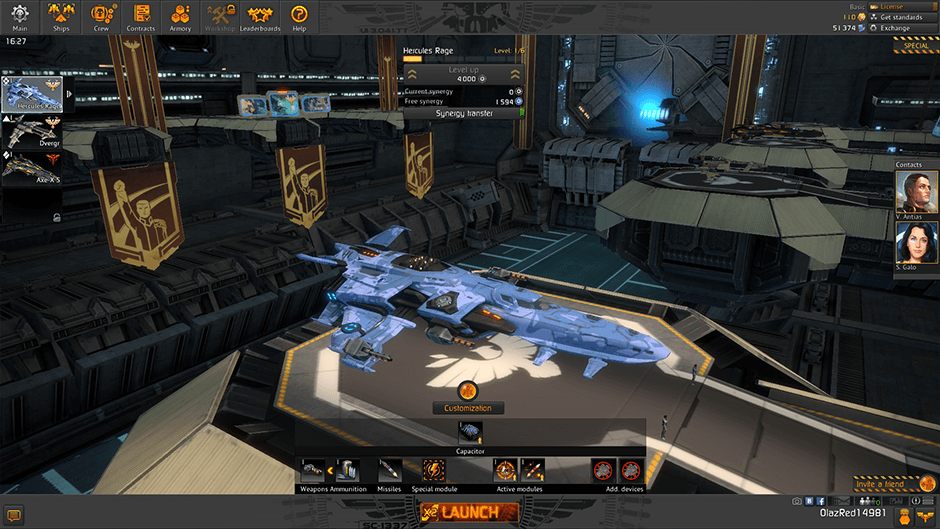 The game offers numerous game modes. In addition to rules that are typical of the genre, such as pvp battles or capturing control points, we can also choose from a set of PvE missions, where we will face the hostile, AI-controlled environment, or conquest of sectors, where as a representative of one of the corporations we will face other groups in a race for carving out the biggest slice of the galactic cake. It is worth to stop for a moment and tell yourself what these corporations really are. In short, they are the equivalent of guilds or clans in the world of Star Conflict, where each corporation must also take the side of one of the available factions and represent it in its efforts to conquer as many locations in the sector as possible. All battles take place in locations typical for space setting - asteroid belts or space bases are typical places for battlefields in Star Conflict.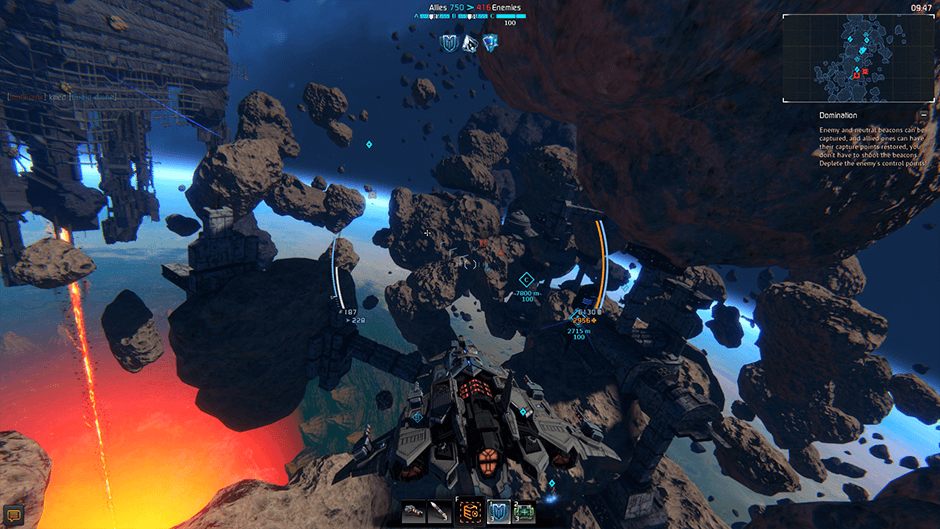 Several different currencies will be used to purchase new machines, armaments, ship improvements or any aesthetic improvements. The standard currency are credits, used in most of the standard purchases. Gloden Standards are a more exclusive type of currency, for which we can buy special ships, modules, etc. This currency is available mainly from microtransations for real money, but it is also available in limited amounts for taking appropriate actions in the game. The other two types of currencies are artifacts and vouchers. The former can be obtained in the form of loot, are used to improve the modules and support our own corporation, and the latter - acquired for completing contracts for a faction – are used exclusively to improve modules. It should be remembered that each faction (and their sub-faction as well) uses a different type of voucher, and each type of voucher allows us to improve other categories of modules. So it is worth considering in advance which faction we are going to support, so that we can make the best use of it. After all, in addition to filling the hangar with ships, an important point of the game is the multitude of achievements and tasks to perform, the full completion of which will require a lot of time.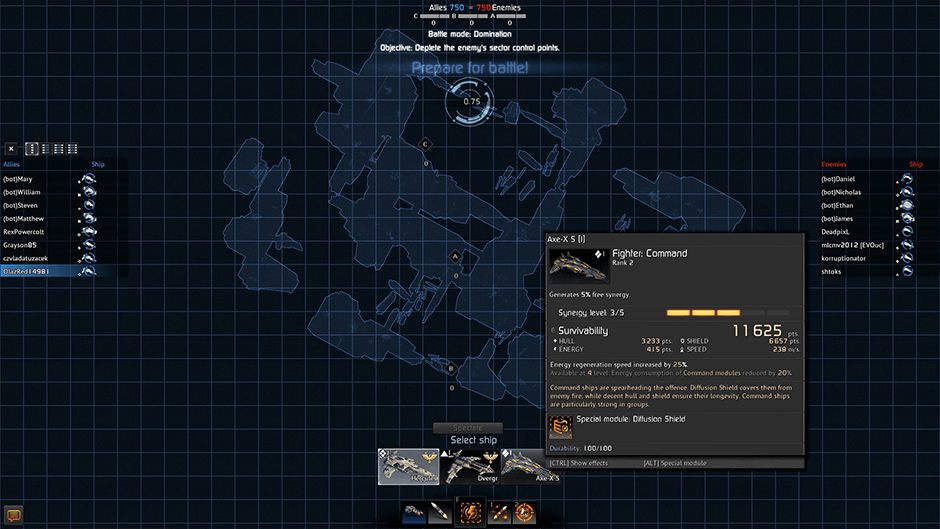 Whether you're wildly storming enemy forces, desperately defending your positions and commanders, sneaking up on enemy platforms or preparing an ambush for an attacking enemy – the game continuously delivers huge amounts of excitement and mainrains an amazing pace without any losing dynamic. In addition, Star Conflict requires much more than simply flying and eliminating as many enemies as possible – we also need skills in planning tactics, and quick thinking and reflexes are rewarded. The lack of gravity and the ship's manoeuvrability allow us to make all the "aerial" fantasies true, and execute complex evolutions even without the help of a joystick. To sum it up, it is a must-have entry for every fan of space gaming, as well as for enthusiasts of war and arcade games. It is worth to lose yourself for a while in the space of Star Conflict.