Protect the world controlled by conflict!
Twin Saga is a magnificent and magical MMORPG, in which the hero lead by us will become a legend of a world dominated by the conflict of two powerful deities. Our task will be to work side by side with other players - to save humanity from incoming destruction, in a magical journey through a world resembling manga or anime.
We are dealing here with another creation of Taiwanese company X-Legend, which is famous for fantasy MMORPG titles. This is a game similar to the next title of this studio – Aura Kingdom. The game is maintained in the style known from manga or anime, and was set in the realities reminiscent of the Middle Ages with a large dose of magic and unusual creatures.
But let's start from the beginning, where first of all we'll create our avatar in the game world. We will have at our disposal several combinations of appearance, which, although few, allow a certain amount of freedom in creating characters. Apart from that, we will of course choose the initial character class from a limited initial groupand they will be: Swordmaster, Mage, Gunslinger and Dragon Knight. In the future we will also have to choose from other character classes such as Cleric, Paladin, Hunter, Rouge, Berserker and Occultist. However, these will only be unlocked once you have reached the appropriate level of experience and have completed the appropriate quests. Interestingly, we will be able to choose each class on one character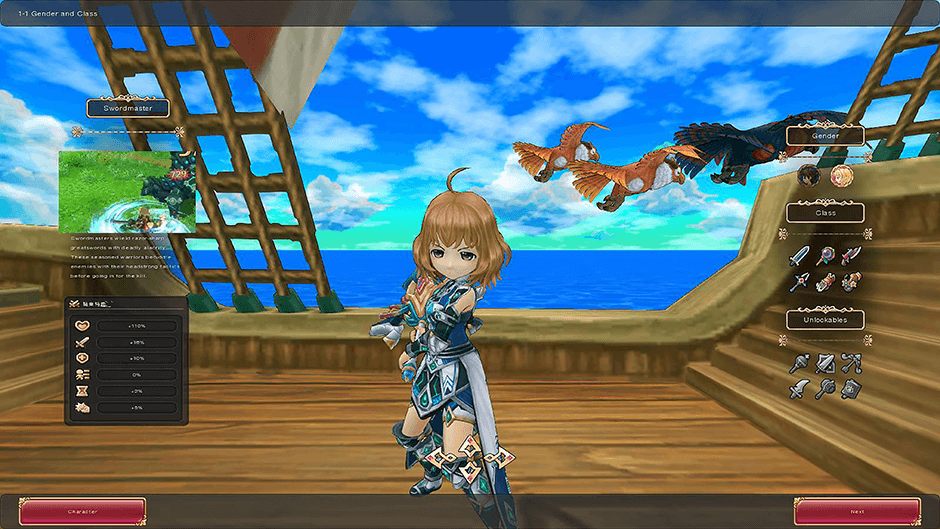 After the creation of our hero, we are immediately thrown into a short, storyline tutorial, which will introduce us to the basic rules of the game, as well as present the world in which we will play. For we end up in the mythical Aetherion, a world in which two goddesses fight for control of the world - one of them strives to destroy humanity, while the other will sacrifice everything to save it. We can use the mouse or WASD keys to move around the game world. In a similar way, we can interact with the environment or browse the menu cards with the mouse or with the help of appropriately assigned keys.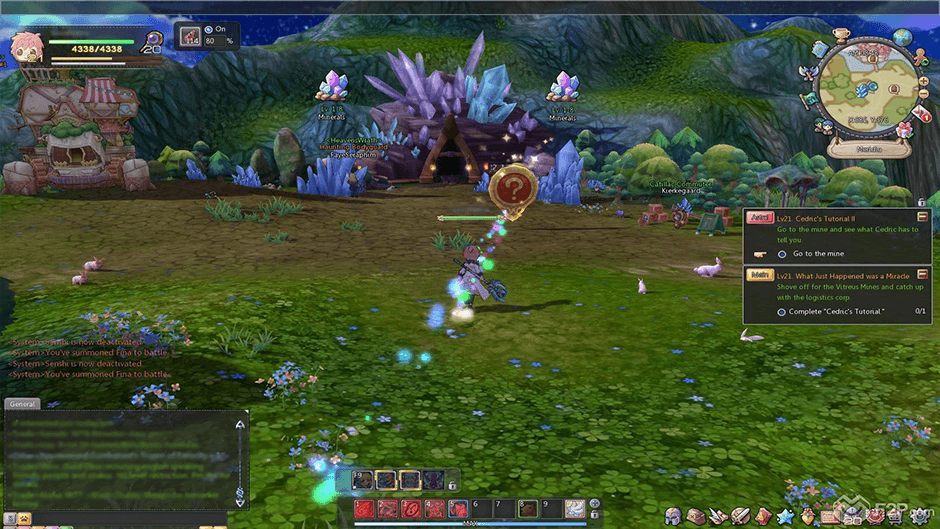 We can move around the world in several ways. In addition to walking, and the system of fast travel, we can also use mounts, which will speed up our movement around the world of the game. Another possibility is to use flying skills, thanks to which we can travel in air! In addition, we have access to a great tool for automatic route calculation and a handy minimap – without which it would be easy to get lost even in the smallest towns and villages. These are vibrant with powerful life, thanks to the presence of many residents dealing with their affairs, or discussing various topics. Players may even be tempted to eavesdrop on these conversations in order to gain important clues about the area, or just laugh at grotesque situations.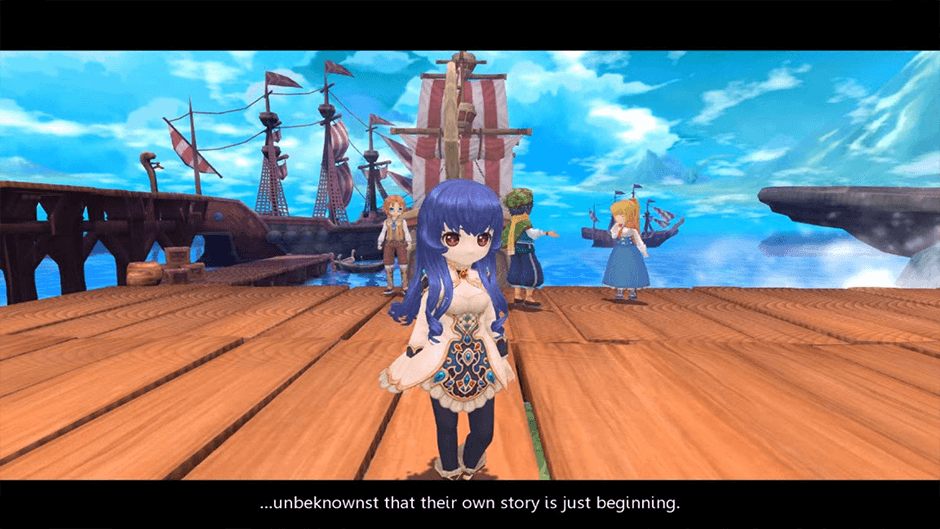 What draws your attention in Twin Saga in particular is the rich and captivating story we will have to deal with while travelling through the game world. Both task descriptions and conversations are really engaging here. In addition, the narration is not only conducted through how the world reacts to our character, but also how the character reacts to us as players. Thanks to this we can find out what he needs or even what he feels at a given moment. Here we are dealing with quite a lot of text and movie interludes – but all of them can be omitted at any time. Despite this, it's worth taking some time to delve into the plot, because it's superbly led. In particular, film interludes make an impression as if it was a kind of anime in the game world.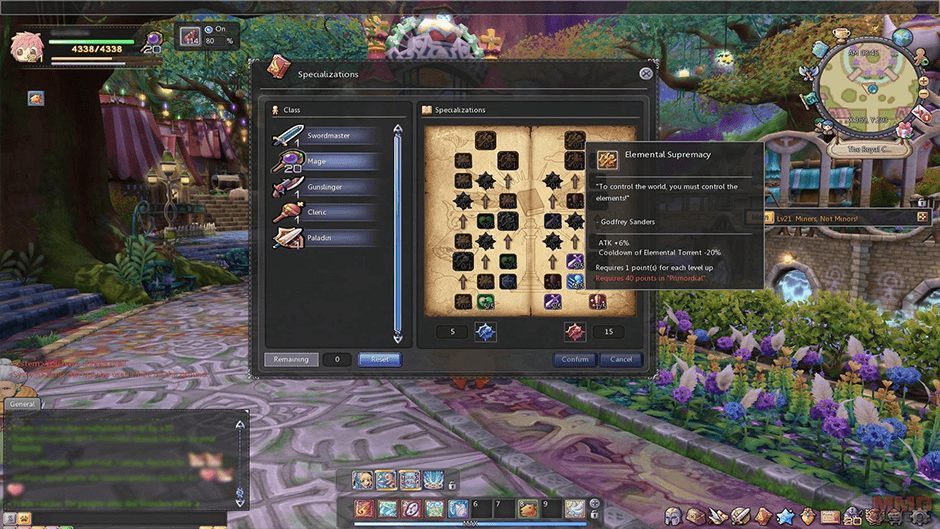 The multi-class system, which was mentioned before, is very interestingly created and distinguishes this title from other MMORPGs. Players can change character classes on the fly and gain experience levels for them independently of each other. What's more, we can use skills not assigned to the currently used character class, if we gained it while being different. This treatment allows for a virtually infinite combination of building our hero, where we can create them exactly the way we want, without the need to create new avatars.
Combat in the game is very intuitive and satisfying. We don't just use the mouse as in many classic MMORPGs, but we'll also use the WASD buttons to skillfully control our character on the battlefield, performing the appropriate attacks, using skills and items, which is especially important in duels against other players. And although it may take some time for new players to get used to this combat system, after a short training the game will surely bring a lot of satisfaction. When fighting monsters in the game world, it will be important to pay attention to their behavior in order to avoid sideways or to withdraw from the field of destruction at the right time. Each special attack carried out by an opponent will be represented by a red marker on the ground, which will allow us to react if we are agile enough.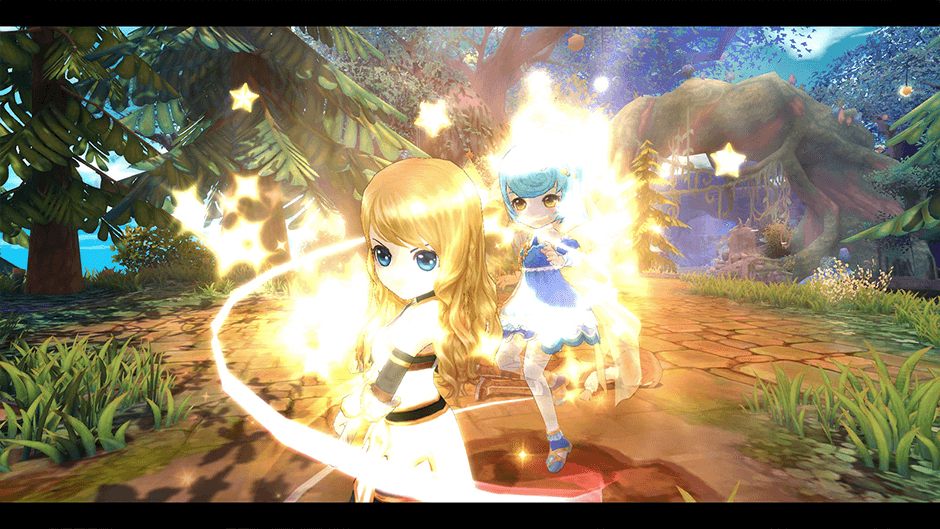 Each of the above mentioned character classes has its own specific superskills, which can only be used when the special SP bar is full. As you might expect, in the spirit of anime, these special attacks are incredibly impressive and explosive. It's worth noting that their animation will also change with the type of opponent we're dealing with, which certainly has a positive impact on the visual qualities of this title.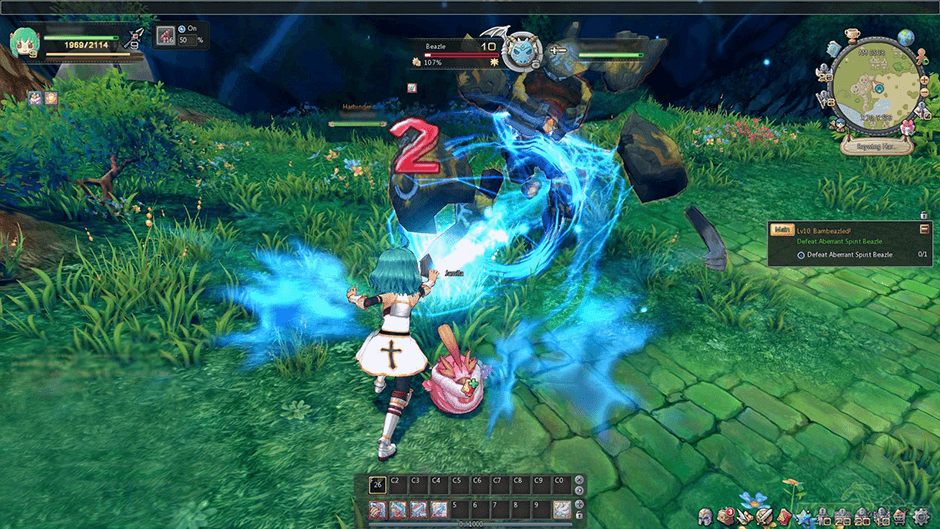 We will be able to get used to the common fight of special companions in the form of all kinds of creatures, called in this game Senshi. It has an effect similar to what can be found in Aura Kingdom. Each of the summoned Senshi battlefields has their own specific skills and statistics, and each of them can be replaced with the next one during the battle, if necessary. New creatures will be gained mainly by performing special tasks and as loot from defeated enemies. Some of them will only be available in a special shop with premium items. It is worth gathering at least a few of them in order to make life in specific duels easier.
Another curiosity in this MMO game is the presence of a settlement system, in short - the ability to have your own home, which will be unlocked at level 20. Terracottage – as they are called in the game, these objects resemble a turtle with a house on the back instead of a shell, which can be used as a specific mount to move around the lands. What's more, inside them we can focus on developing our professions, as well as craftsmanship from specific schools to choose from. To some extent we can also change the appearance of our house, which introduces a certain element of individuality.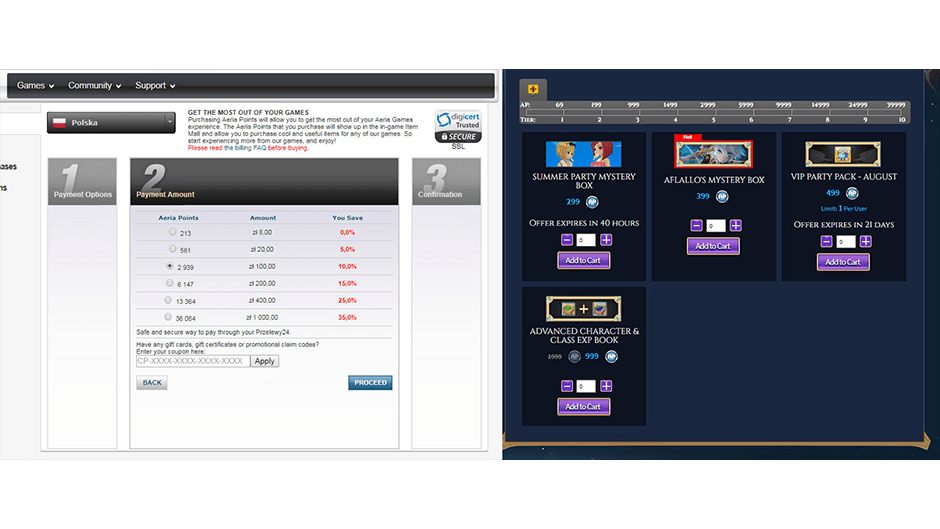 As in any free-to-play game, Twin Saga could not miss a shop with a premium currency. The currency here is Aeria Points (APs), which can also be used in other games of the same manufacturer, such as the aforementioned Aura Kingdom. Here, we will use these points mainly to acquire cosmetic items, as well as items that speed up our experience. The currency is not very expensive, and many of the available items can be very useful or attractive. Interestingly, we can replace this currency with loyalty points, which we receive for daily logging in and doing special quests. Thanks to that we will surely be able to get at least some of the desired items with ease.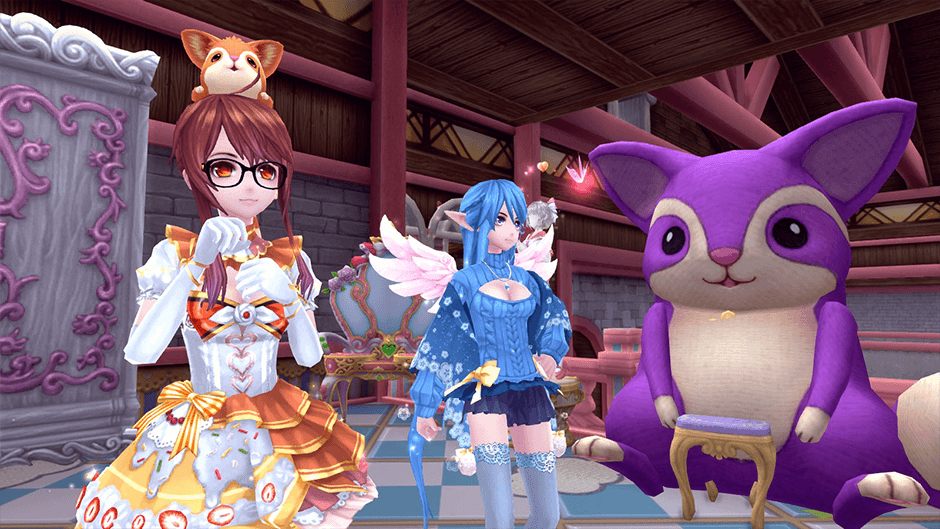 Twin Saga is a really great MMORPG. We have here a really enjoyable gameplay mode, with a unique plot and incredible graphics for the style of anime. However, the music present in the game in a great way complements this, already in itself, atmospheric world. It's a great choice for every fan of complex MMO games with a very approachable atmosphere.
Some tips for starting heroes:
Log in every day, especially on the home page of the game, even if you don't plan to play long. Perform daily tasks as well. In return, you can earn loyalty points to spend in the rewards shop,
It's worth spending some time on learning the controls – this will turn out to be crucial in further fights,
Even if you plan to play with just one character, create three straight away to earn as many loyalty points as possible,
By left-clicking on the available task window, it will start the automatic route procedure, which will lead you to your destination. Using the right button will indicate the target location on the map,
Collect all possible raw materials for your craftsmanship. To make it easier for yourself to collect, instead of tracking objects with the mouse, it is enough to use the ability to collect a given resource and our hero will get closer to the nearest possible point,
You don't have to go back to town to sell surplus items. Instead, use your Terracottage and find merchants there.