Become an agricultural tycoon in this farming game!
Big Farm is a farming simulator created by Goodgame Studios. It allows you to manage the titular farm, where you can grow many varieties of plants and breed different species of animals. Build your farm and turn it into a thriving business today!
At the beginning of the game, we will go through a nice and clear tutorial that will quickly help everyone, even the newest players, to get into the game world. It will help us not only to create our first crops and livestock but also guide us to the tasks that we have to face in order to develop the farm.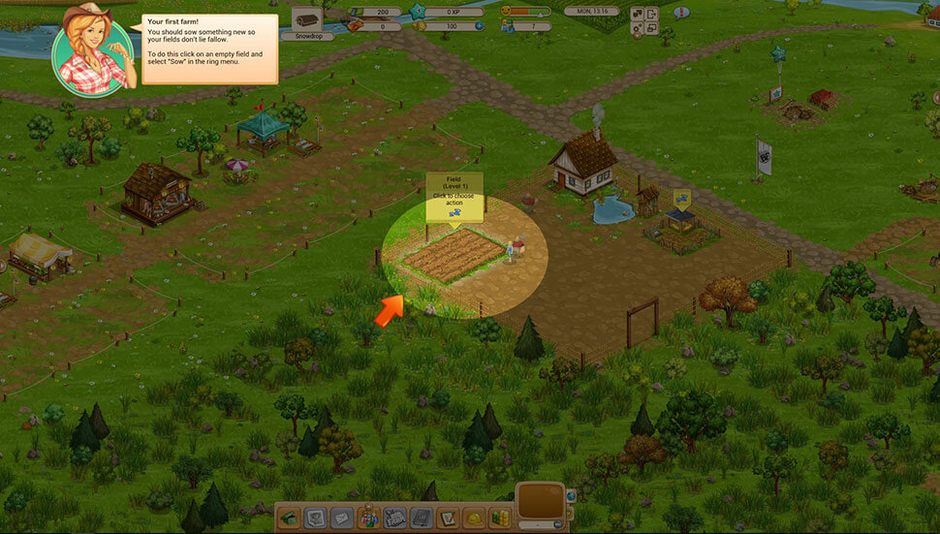 The game starts with planting crops and getting livestock. First of all, we plant corn, which is later processed into chicken feed. With each level, we unlock more species of animals and plants. The system of dependence between specific crops and animals is the key mechanic of Big Farm!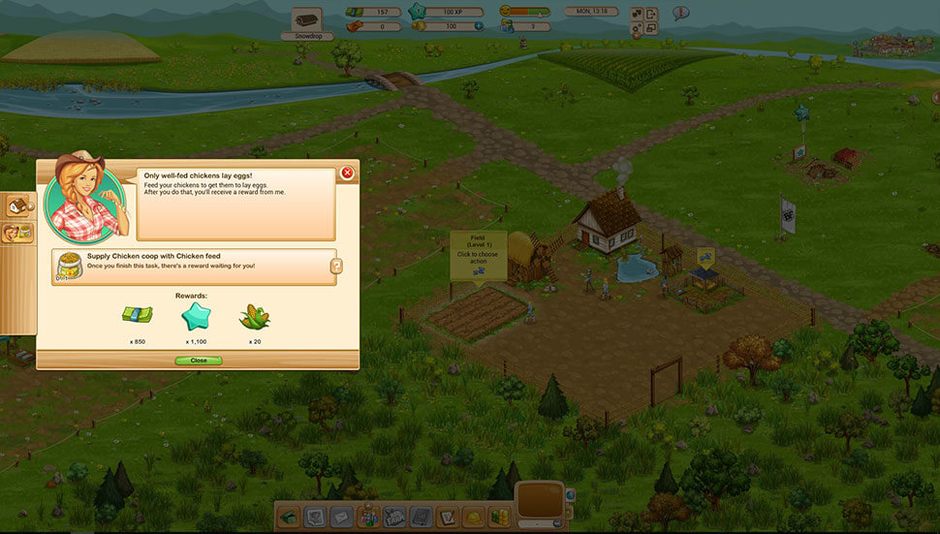 Production of materials that we collect from our crops is a very important element of the title. We can sell both raw materials and ready-made resources to receive the funds necessary for the further development of our farm. You can play Big Farm for free. However, we can slightly speed up our gameplay and get additional features in a special store. The player can purchase virtual premium currency, but it is not required to enjoy the game!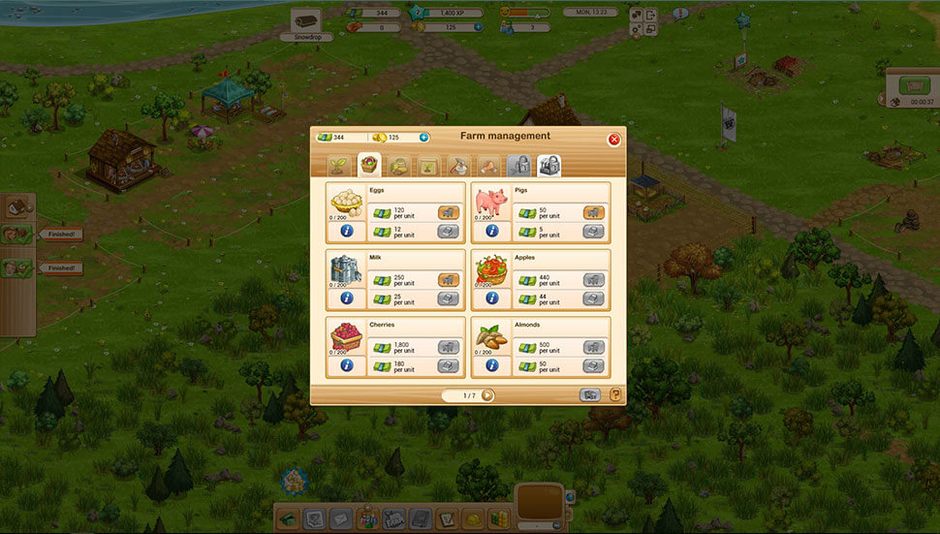 New quests are added to the game systematically. We find them on the left side of the screen in the tab dedicated to the tasks. In the beginning, the development of the farm will only get you enough materials to feed the chickens. However, at later stages of the game, the task may be to expand the farm, hire employees or travel to other places on the map. Each completed mission rewards us with bonus points and rewards in the form of gold or virtual dollars.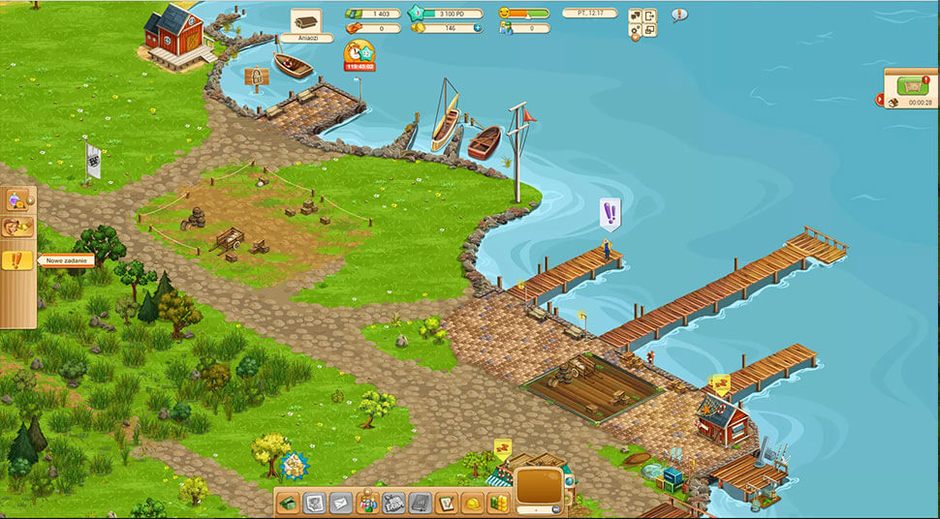 Moreover – just like in other online games – we will find a multiplayer mode, thanks to which players can join each other in agricultural cooperatives, invite friends to play, trade with each other, and even create powerful agricultural unions.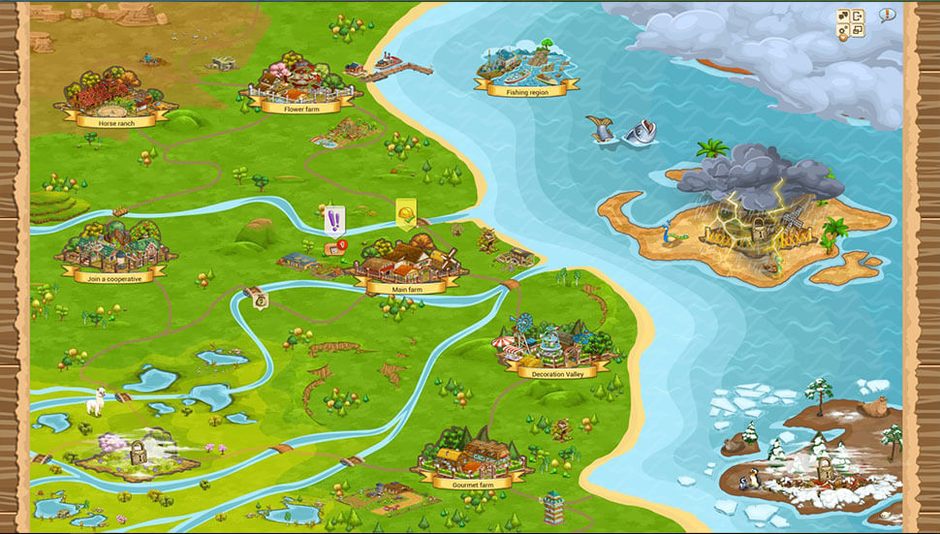 Goodgame's title is not just a simple farming simulator, but above all, a great strategy game that won't get boring fast. The game allows us to smoothly move from a novice farmer to a businessman, developing our farm on several planes. Big Farm is a real joy for fans of farming simulators. Feel free to check it out!
Some tips for aspiring farmers:
Listen to the tutorial tips. It is not too long, and will lead you through the basic mechanics of the game,
Take care of the growing and production processes, and constantly expand your farm by getting more fields as well as buildings,
Earn more points and bonus rewards by taking systematic part in current quests and missions,
Grab your every-day login rewards for free,
Be patient – the process of growing, breeding and building will take a little longer when you are not spending real money on the game.