Competitive party action from creators of Minecraft and World of Warcraft
Did games like Roblox or Fall Guys: Ultimate Knockout have fallen to your liking? Are you a type of collector that likes to add rare items to his collection? If so, then Blankos Block Party is a game for you.
In the game created by Mythical Games, whose employees include people who worked on Minecraft or World of Warcraft, you can take part in dynamic battles against other players, create your own maps, or collect cosmetic items that can be used to change the appearance of virtual toys called Blankos. All of this is served with attractive, colorful visuals.
Blankos Block Party is a free-to-play title developed by Mythical Games studio that pays a lot of attention to multiplayer functionalites, and may remind the players of titles such as Roblox or Fall Guys: Ultimate Knockout. Its action takes place in a bizarre land inhabited by animated toys reminiscent of the somewhat popular Funko POP-s, also known as Blankos. The players assume control of the toys, taking part in various challenges that test their dexterity.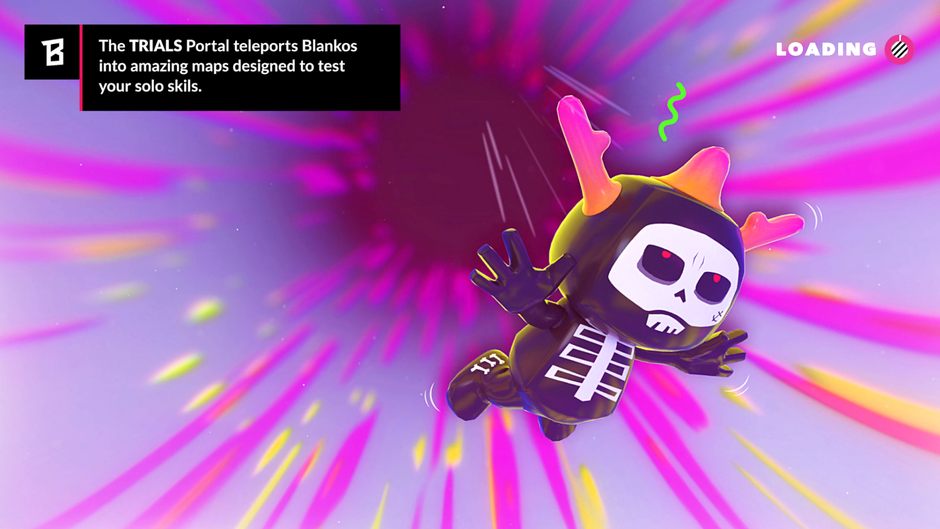 At the beginning, each player has to complete a tutorial that explains how to control his Blankos. We can run, jump (double jumps also come into play), and bounce off the walls just like Meat Boy from the popular series of two-dimensional platformers. Once we've mastered the basics, the action takes us to a location called the Junction. The Junction is a large hub, where we can discover various secrets, talk to NPCs who explain how the additional features present in the title work (for example, shooting), meet other players, interact with them using chat and special gestures, and jump into holes that teleport to various activities (we can also access them through the main menu via the Party bus option).
Junction's first entrance leads to Trials. These are challenges in which we take part alone. Most of them involve completing the given level as soon as possible. This is not an easy task, as the obstacles include barriers, tight corners, and a number of different obstructions. Nevertheless, the maps also contain elements that make players' life easier. For example, we have green fields that make Blankos move faster or springboards that allow us to access upper parts of the level. After a race is completed, your score is compared with those of other players and based on that, your position in the ranking is displayed.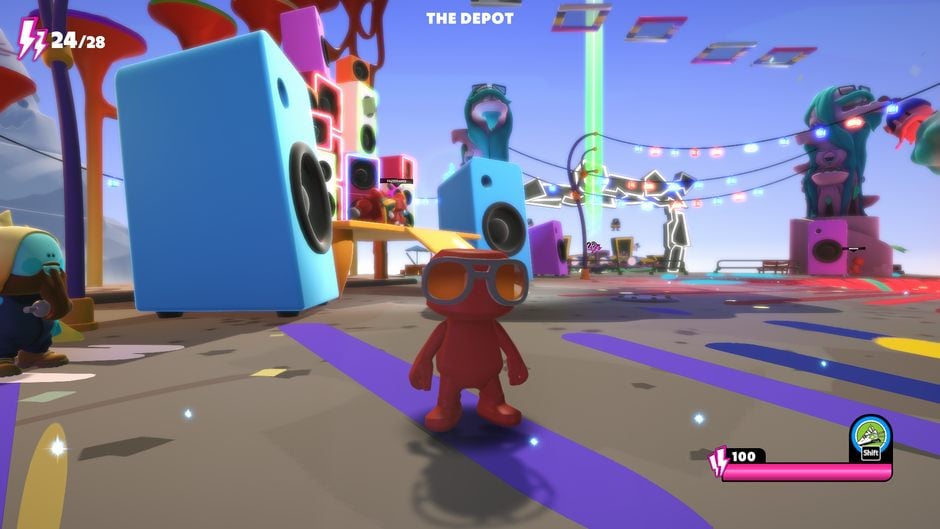 The second entrance leads to the so-called Parties, which are challenges in which we play alongside other players (up to fifty). There are several types of them. The first example are races taking place on linear or looped routes, very similar to single-player levels described in the previous paragraph. In this case, time taken and the place on the finish line come into play. Parties offer more ways of interrupting your opponents, e.g. through firearms that can be found scattered across the tracks.
The second type of challenge available involve gathering the so-called vibes - purple lightnings that can be found in almost every corner of Blankos Block Party's world. It should be mentioned that even if this type of activity is dedicated to multiplayer matches, you can find single-player maps that have this objective.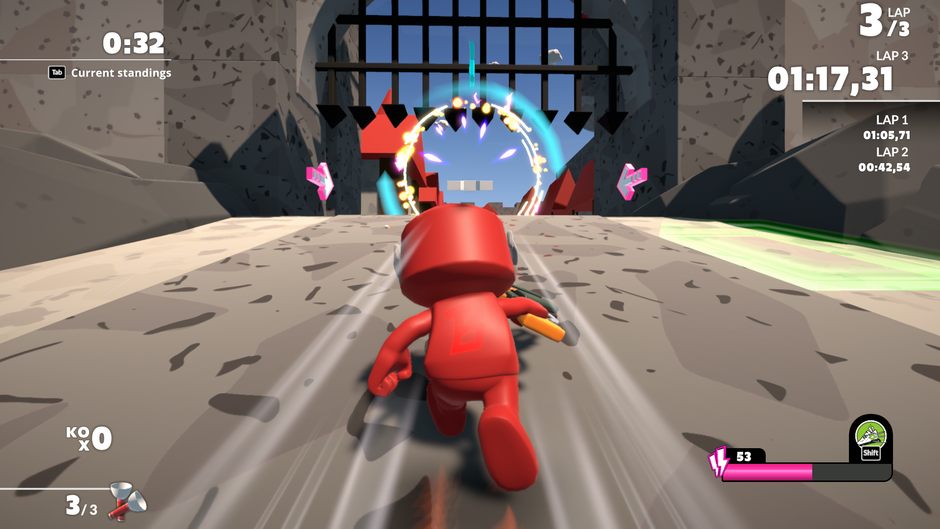 Finally, the third type of multiplayer challenges present in Blankos Block Party involves firefights. Players, equipped with unusual versions of rifles and shotguns (e.g. a unicorn-shaped weapon that fires ice-cream) take part in a deathmatch-like battle whose only objective is to get as many kills as possible. The person that scores the most kills wins the match.
In case of multiplayer, we can choose to play with complete strangers or a group of friends. In order for your friends to join the match, they need to input the code displayed on the screen. There is also an option to add other players to your friends or to gather in groups.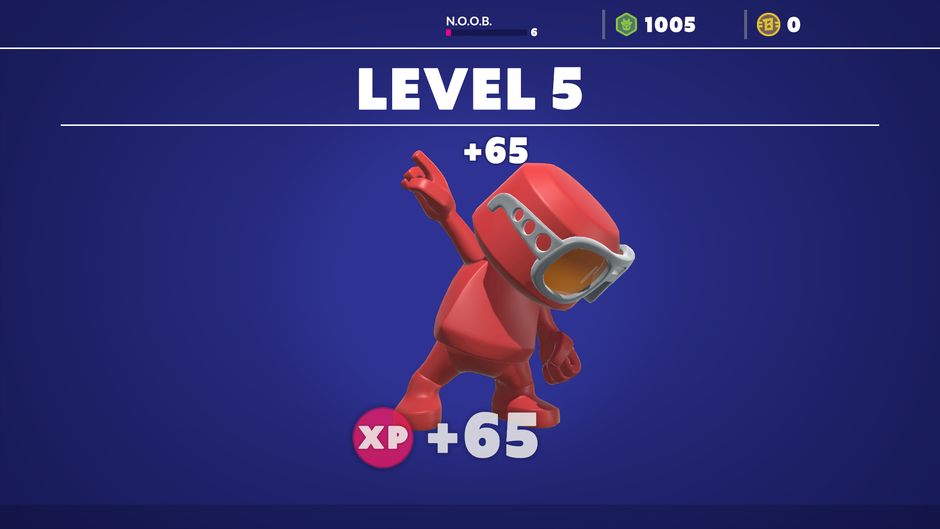 In Blankos Block Party, we are not limited to only battling other players. The game contains an editor that allows us to create our own mini-games. It is quite extensive. We choose the type of the game and create the map on which it will take place, choosing the biome, shape, and finally filling it with various elements. Once the map is ready, we can publish it on the internet. Other players will then be able to rate it on a scale of one to five stars.
For taking part in games, as well as completing special activities such as "complete five games" or "complete your first race", we can receive two types of rewards. The first is experience. After collecting the right amount of it, we will advance to the next levels. The reward are so-called skill points. We can spend it on the development of our toy - to increase its maximum health or unlock special skills such as superboost or spectacular slide. However, it must be remembered that using these abilities costs energy that can be regenerated by collecting vibes.
The second type of reward for completing challenges and taking part in the gameplay is a virtual currency known as Moola. We can spend it on various accessories or emoticons for our Blankos.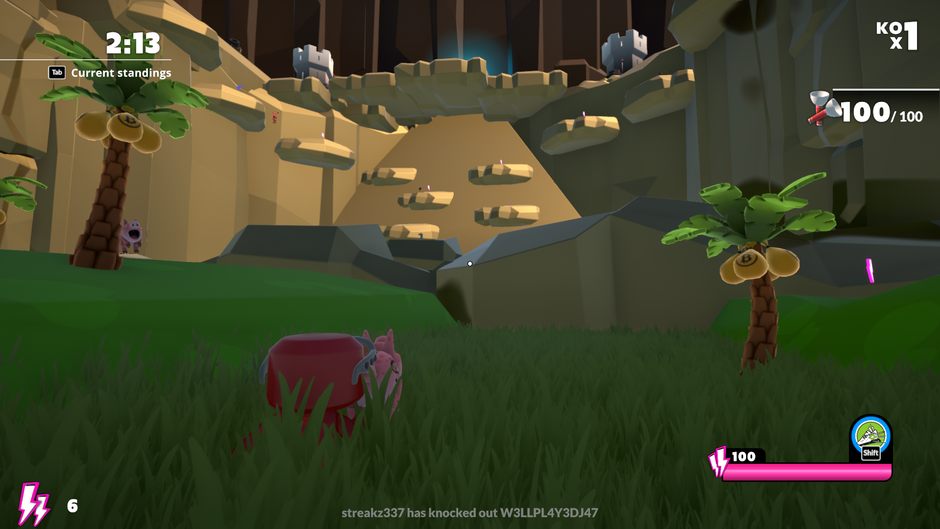 The vast majority of cosmetic items available in the store, including ready-made Blankos designed by famous artists such as James Groman, Pete Fowler or Tara McPherson can be bought for the so-called Blanko Bucks. Unfortunately, these can only be attained by spending real money. Package prices range from 99 cents to $ 49.99.
The cosmetic aspect of the Blankos Block Party plays an important role, as the creators want players to collect virtual Blankos similarly as they would real toys, boasting them to other people. Of course, the more rare and recognizable Blankos, the greater the prestige. Moreover, the game allows us to trade owned figurines, those created by us, or bought earlier, enabling us to earn money on them.
Blankos Block Party boasts colorful three-dimensional graphics. Most of the models present in the game give the impression of being made of plastic, which further enhances the impression of handling real toys. The music is pleasant to the ear. Some songs are designed to relax players in quieter moments, and others, played during the competition itself, warm up for battle.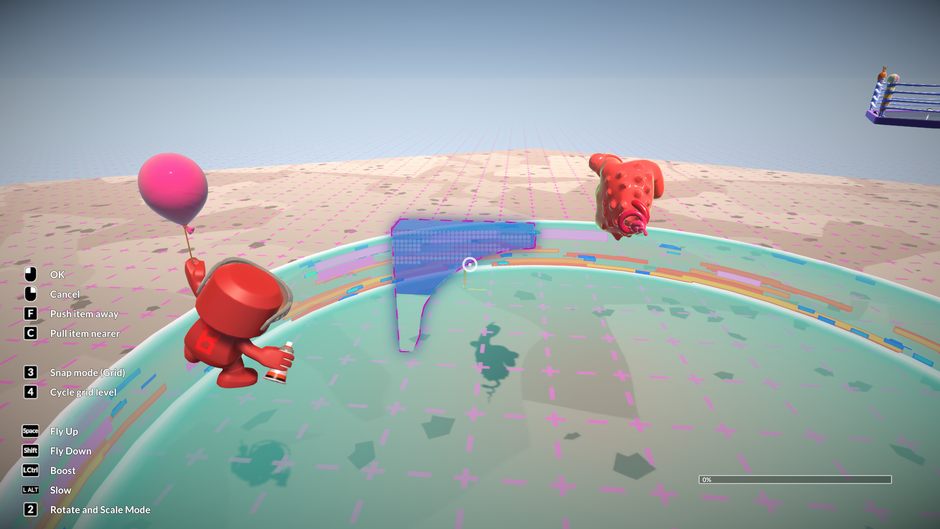 Blankos Block Party is therefore a production that should satisfy both the players' need for rivalry and the desire to express ones' creativity. And if someone is also a collector, then there is a high probability that he will spend long hours on the title from Mythical Games.
Here are some tips that will help you in the beginning:
Use the time at the Junction to learn the controls properly. You won't be able to do that during matches.
Remember to collect vibes. They serve not only to restore lost energy, but can also be the objective of the activity.
When taking part in races that offer access to weapons, avoid running in a straight line. This will increase the chances of avoiding a hit.