Explosive races with cars armed to the teeth!
Twelve routes, twenty varied vehicles, lots of weapons and challenges - in short, this is Burnin Rubber 5 XS. Take part in exciting, explosive-laden races that have only one rule - be first at the finish line.
Burnin Rubber 5 XS is an extremely dynamic browser-based racing title developed by XFORM studio. The gameplay brings titles like FlatOut or Twisted Metal into mind.
To begin, we need to choose the route. There is only one available for the start, the next one is unlocked as you progress in the game. In total there are twelve tracks available, taking place in various locations, such as a stadium, mountains, a city, or a railway station.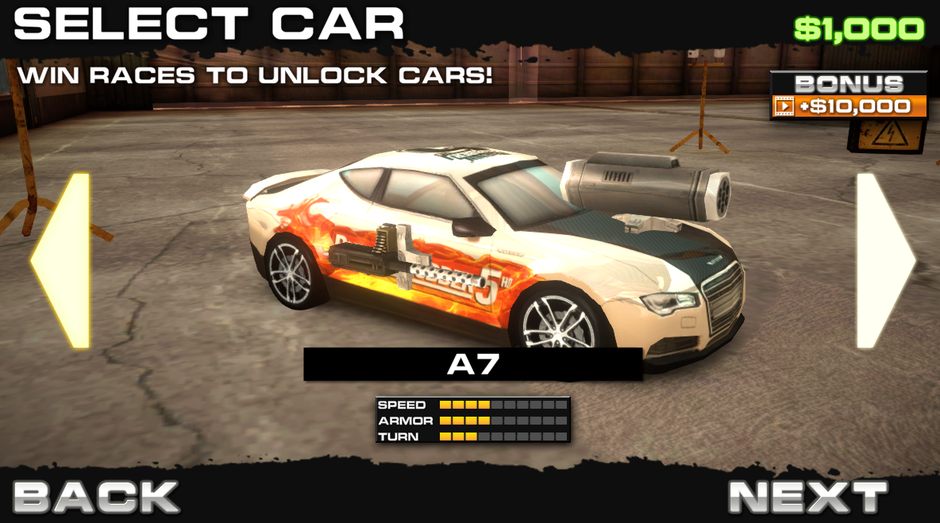 Next stop is the car selection screen. Initially, choice of cars is also limited, as you can only choose three out of the pool of twenty. Similarly to the raceways, further cars are unlocked along with the progress in the game - some of them can be accessed free of charge, while others are unlocked by spending real money. It is worth noting that the vehicles present in the game differ not only in appearance but also in three parameters-speed, maneuverability and armor. Everyone can therefore choose a vehicle that best suit their favorite style of gameplay.
Once we have decided on the car, we need to choose the right weapons. First, we choose light weapons - rifles, shotguns, lasers, etc. Next, time to choose heavier weapons, including rockets, grenades, or mines. In both cases, at the very beginning of the game there are only four categories of weapons available, rest can be attained by spending money.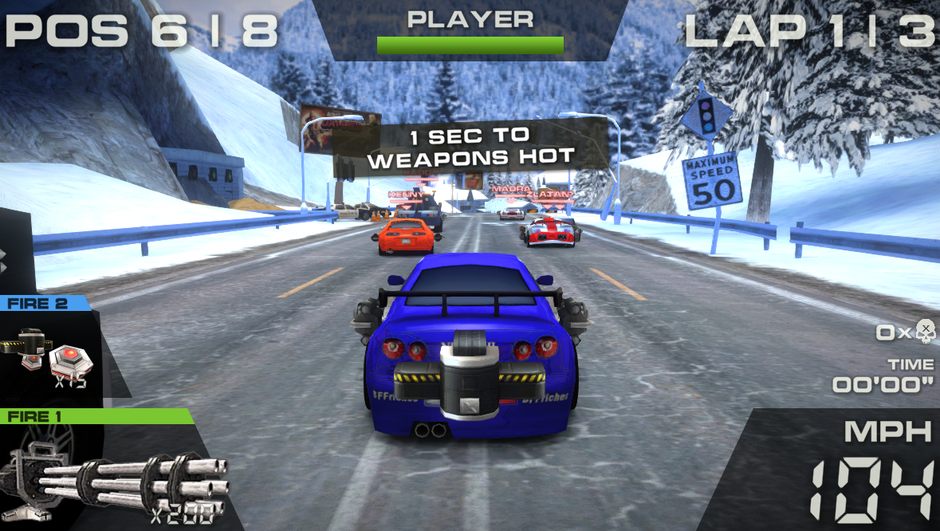 After making all the choices, we can finally start the race. At each track, we race alongside eight enemies. Our task is very simple-to complete the race at the highest possible position. However, it will not be easy, because our opponents will not hesitate to use their weapons against us and other players. Of course, we do not have to remain indifferent and choose to use our own weapons. Remember that the ammunition doesn't replenish on its own. We can get it back by driving into pick-ups located all over the racetrack. Other pick-ups can give us a momentary speed boost or fix the vehicle.
It should be noted that an eliminated vehicle does not disappear from the race for good. Destroying them only delays them, but this delay can, however, make our path to victory easier.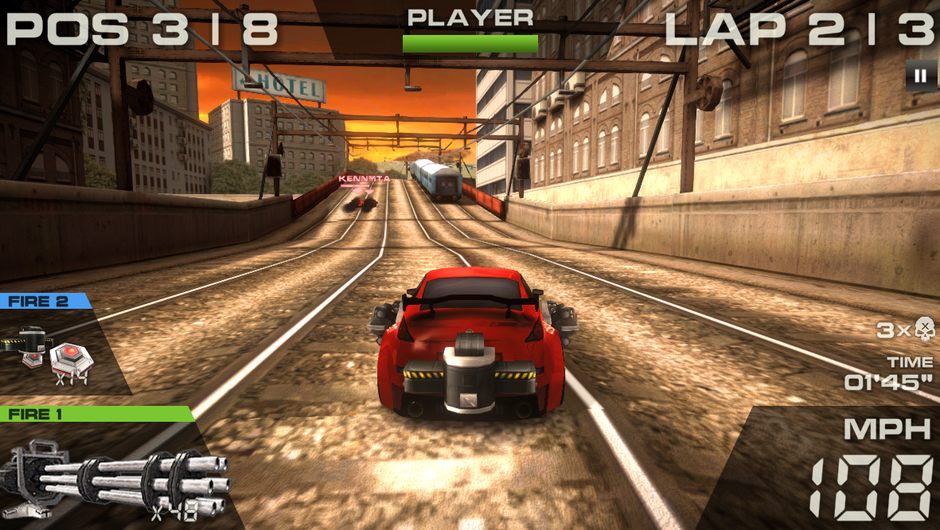 As mentioned above, unlocking new weapons or cars costs money. There are many ways we can get it. The most obvious is winning races. Cash is collected by picking-up dollar icons, and the so-called secret packages scattered around the maps, as well as eliminating opponents. The game rewards us with additional currency for the time spent in it. Every five minutes we get a chance to win $ 10,000 while on the car selection screen.
Unlocking all available race tracks doesn't mean the end of the game. The game also contains ten achievements that are unlocked by e.g. gathering enough money, or through buying all weapons. Unlocking all achievements will result in a special reward.
Burnin Rubber 5 XS stands out with its quite viable graphics (for a browser-based game), full of spectacular explosions and other effects. The game is complemented by dynamic rock music, encouraging us to push the pedal to the metal.
So if you have played Carmageddon, Flatout, or Twisted Metal in the past, then Burnin Rubber 5 XS should provide you with a lot of fun. Completing further challenges or looking at enemy cars blowing up in the air can be a source of great satisfaction.
Here are some tips that will help you in the beginning:
During the races, hunt for scattered power-ups – red renew ammo, green repair the car, while blue guarantee a speed boost.
Watch the direction of enemy fire, and try to avoid incoming projectiles.
A good idea is to choose one weapon that shoots forward, and one weapon, for example, a mine launcher, which is able to hit the enemies behind you.
When entering tight corners, press Shift to activate the handbrake that will make turning easier.