Help the angry caveman find his wife!
Caveman Chuck is a classic 2D platformer in which we play as an angry caveman. You are probably wondering why he is so angry? It is because a mean pterodactyl has taken his wife – without her, Chuck can't survive in this prehistoric world. The caveman decides to free her and our task is to help him out!
At first glance, Primebit's game looks like a classic 2D platformer similar to the adventures of the world's most famous plumber, Mario. However, the developers have gone a step further here. The maps are full of various enemies. To defeat them, we use our club... that can be upgraded with special perks which can turn our weapon into a rock "launcher"! Believe me – defeating some of the enemies wouldn't be possible without these upgrades.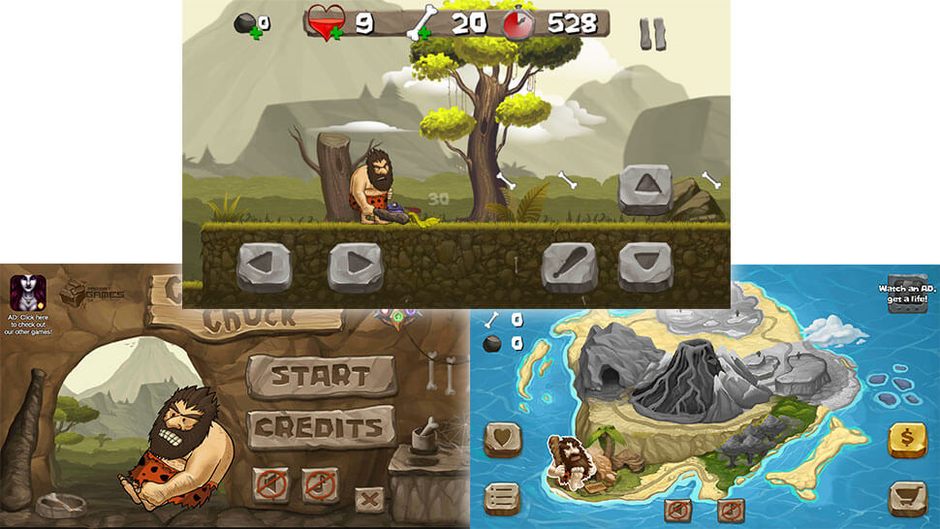 Our task is to complete levels without losing health points and collecting bones necessary for our angry caveman. The game is completely free and it doesn't have many paid options that will make the game easier. This title has an interesting mechanic of getting new lives – we get them by watching in-game ads.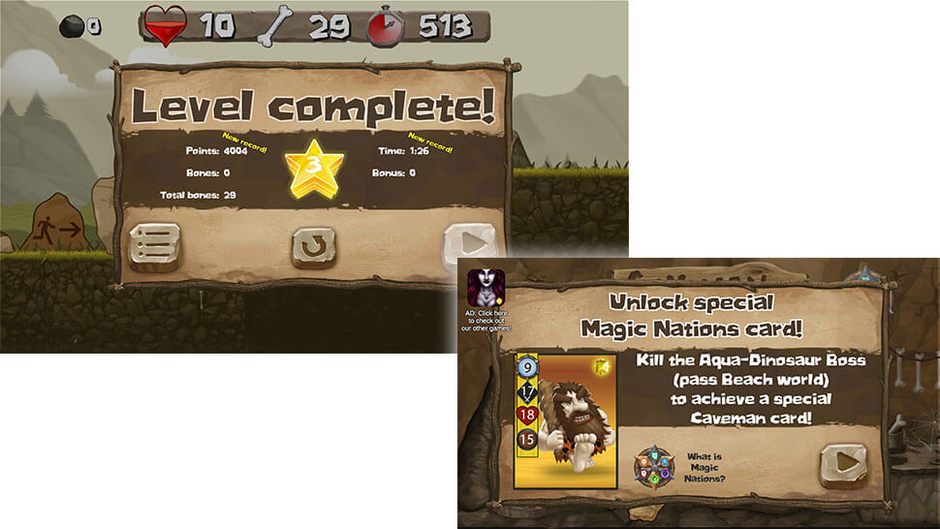 Caveman Chuck is a perfect choice for those who want to play a game with addictive gameplay during short breaks in school, work, or during a trip. Don't be afraid of hidden costs – the game is completely free-to-play. It offers great platforming mechanics, cartoon graphics and interesting gameplay. What is more, if you are playing more than one game by Primebit, you can collect bonuses for them. We guarantee you will have a good time with it!