Battle Royale with a much more unique style than others!
Welcome to CRSED:FOAD – a battle royale game that uses all the mechanics liked by players, but its setting is a breath of fresh air. Fight against players from all over the world and see if you can be the last survivor on the fields of various battles!
Cuisine Royale is a battle royale game, which resembles a classic of the genre, but don't get cheated by its graphics or style. The core of the game has remained unchanged, but the main tools of our equipment will be... kitchen cookware and cutlery! Such an unusual solution introduces a lot of innovation and a huge dose of humour! And if you don't believe the words, simply try to answer the question: would you be afraid of a player with a colander or pan on his head in any other title?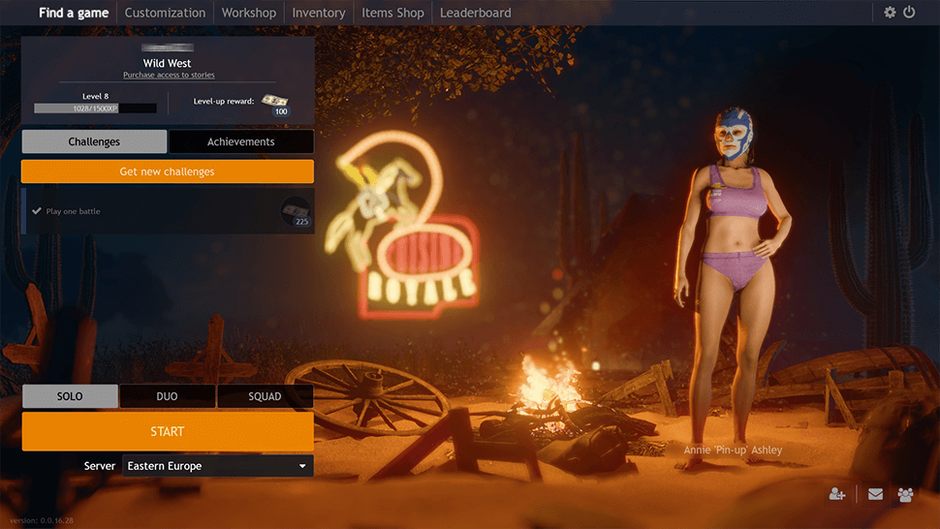 After logging in to the client and entering the game we will be greeted by the classic Lobby, in which we can find tabs responsible for individual elements of the game. It will be as follows: Find a game (where we will start the game), Customization (where we will adjust the appearance of our character), Workshop (where we will craft cosmetic items), Inventory (where we will check – of course – our equipment), as well as Item Shop (or premium shop) and Leaderboard – a ranking list of all the best players.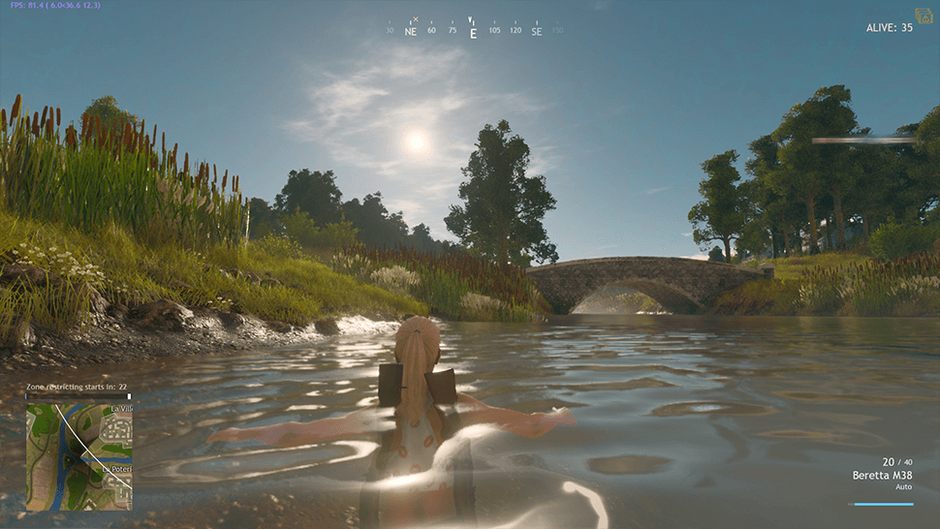 The most important thing in battle royal genre is the gameplay itself. Up to 36 players can take part in each game, who will play in one of the three modes:
Solo – classic deathmatch,
Duo – duels between two-person teams,
Squad – resembles team deathmatch, fights between teams of 3-4 players.
Interestingly, during the game we can smoothly switch the view from the first to the third person mode and therefore the creators used the mechanics of the so-called "camera holding" minions to balance the game more when players use both perspective modes. This is a very innovative and noteworthy solution, because each player can enjoy their favourite view without losing (or gaining) an advantage over the others.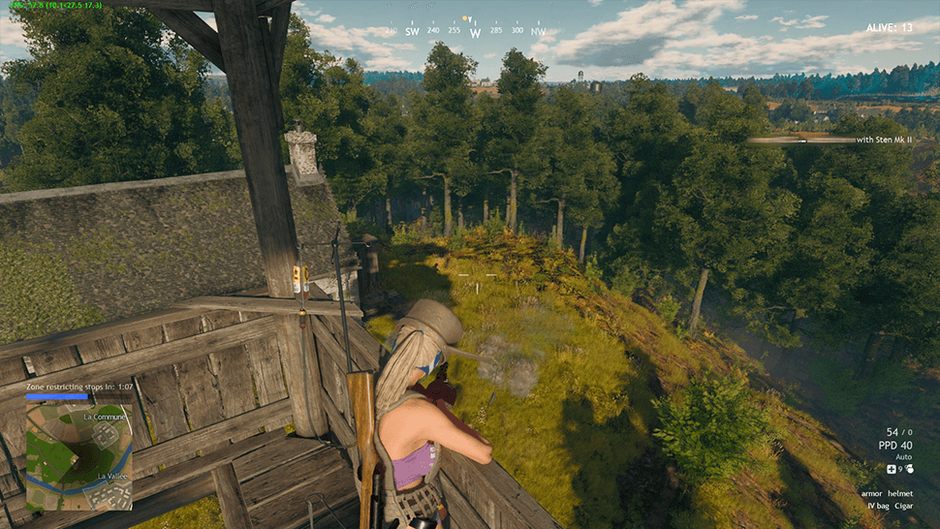 Cuisine Royale is a dynamic yet very tactical game. From the first match we will have to learn how to move around the map, steal and use the advantages of the world around us. The basics of gameplay do not differ from other games of this genre – our task will be to find equipment, annihilate other players and escape from the constantly decreasing zone. If we stay behind it, our health will start to approach zero in no time. It's also worth knowing that each of the weapons available in the game has different aiming and even rejection stats. Don't be discouraged if your shooting skills are not satisfactory during the first battles and it will be very difficult to defeat your opponent. After a few games things will change!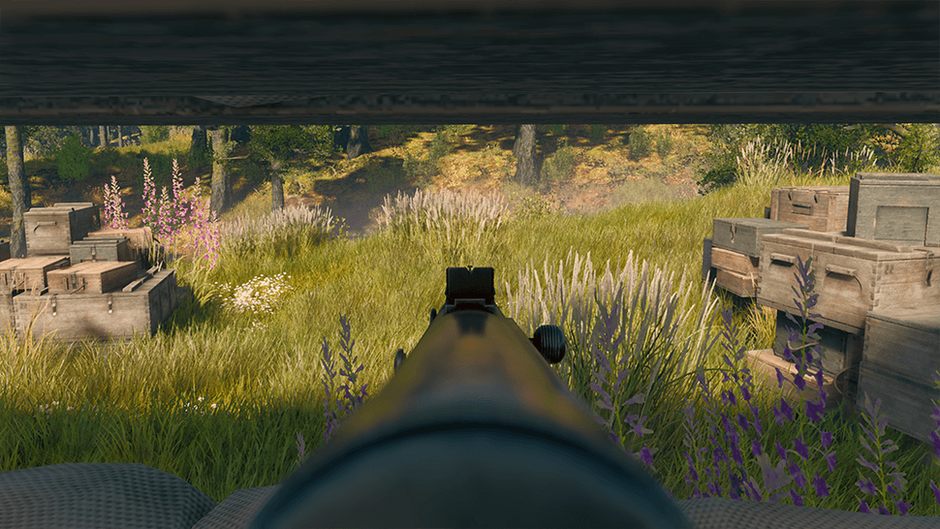 You must also remember that the battle royale mode is governed by different rules than classic shooters. Your task is to survive! This means that fighting and looking for victims will not always be the best solution. Of course, it depends largely on where you land at the beginning of the match, but hiding and exploiting the environment is very often the key to success. What's more, it's also worth to strain your hearing, because we will estimate the "tracking" of opponents or the fight itself on the basis of... the sounds coming to us. During one of my games I managed to avoid the battlefield on which nearly 15 players were defeated!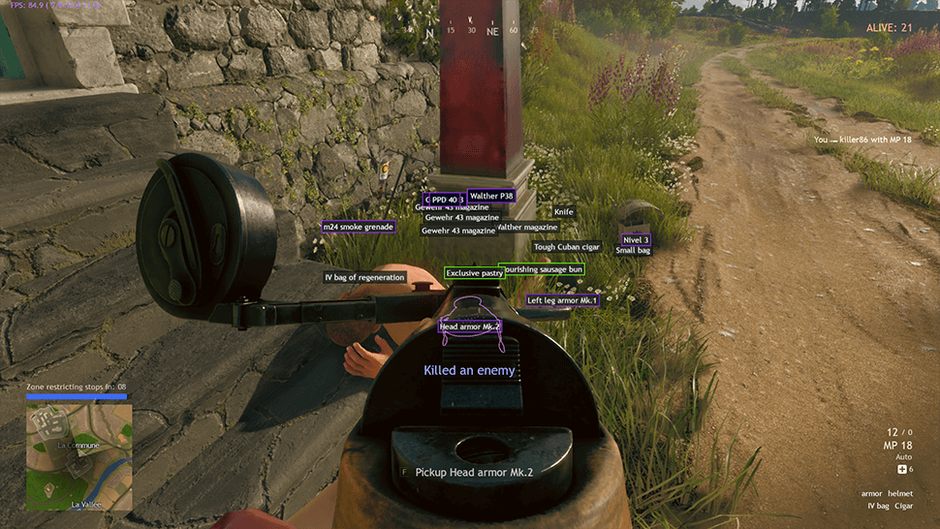 It is also worth mentioning about other "economic" aspects of the game. Producers have prepared for us a number of activities, which we can deal with between the next games. It will be (aforementioned) Workshop tab, as well as Market. In our workshop we will produce cosmetic items such as masks, starting outfits, skins, character gestures, and much more. Their crafting process depends on two things – the virtual cash we have gained and the availability of a seasonal pass, which is discussed in the next paragraph. Virtual cash will be gained by playing subsequent games, performing daily tasks and achievements, as well as in the aforementioned market, where we will sell unnecessary items!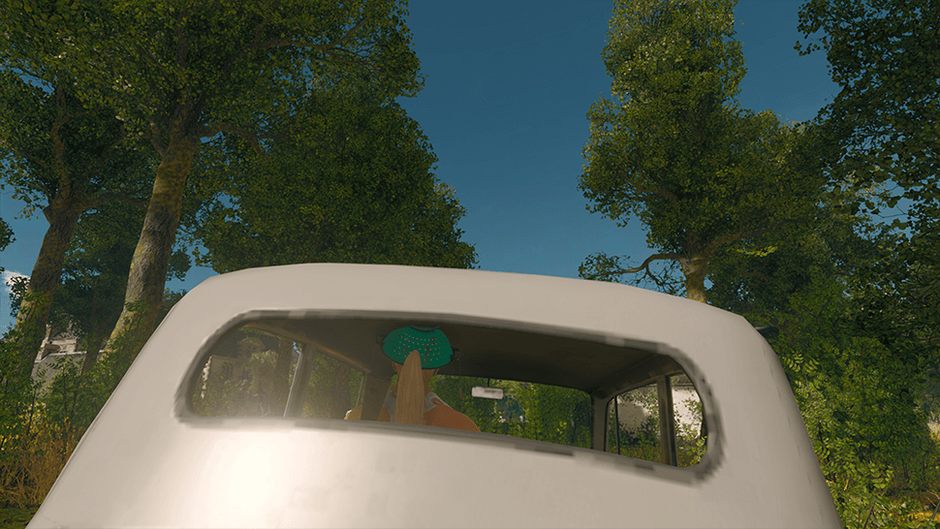 The game is completely free and does not require any subscriptions or fees. In order to maintain the game the developers provided a premium shop, where cosmetic items and ingredients for making vests, trousers, etc. are available. What's more, the creators have also prepared the option of a paid seasonal pass (so-called "The Wild West Stories Book"), which is already a standard in PvP online games. Thanks to it, as the season progresses, we will be able to produce unique prizes reserved for premium players and inaccessible after the season ends. The season pass (or part of the Workshop) is also available as a free version and will provide us with unique prizes, but there are a bit less of them than in the paid version. Importantly, no premium items affect the balance of the game in any way, and this is crucial in the title based on player versus player.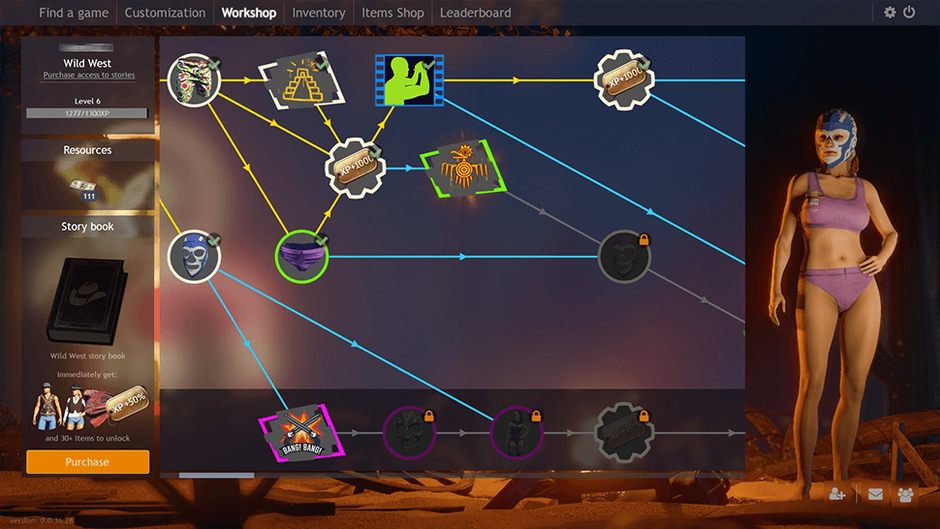 To sum the things up, the new title of the well known Gaijin studio is the perfect choice for all players who are looking for something new in the genre of battle royale. Complex, addictive gameplay, a powerful dose of humour, as well as great graphics and non-invasive premium options – all this makes Cuisine Royale a must-have for hundreds of hours. Download the game today and see if you can handle the kitchen battlefields!
Starting Tips for New Players:
Use corners and roofs to stay out of the line of sight for other players while keeping an eye on them,
Refrigerators are full of food and... weapons – check them whenever you find them,
When you talk about food – you will use it to treat your character (by default this skill is assigned to the T key). You can do this while you are on the move, as well as while driving,
Don't miss two slots for special weapons – "bunny slippers" and "knee pad",
Don't spend your premium currency right away. First think about what it's worth investing in.