Mobile logic games in fashion world!
Fancy Tale is one of 'match-3' games, in which we will create new, fabulous outfits for our clients. With relatively simple mechanics, the game is greatly engaging and mastering it is not an easy taks. Take the scissors and thread, and reach the top of fashion world!
Game welcome us with quick tutorial, which covers basic mechanics of the game. We will learn here, that our main task is to make our clients fashion fantasies real, which is accomplished by completing 'fashion' levels. Also the level rules can change – so pay attention to the tips!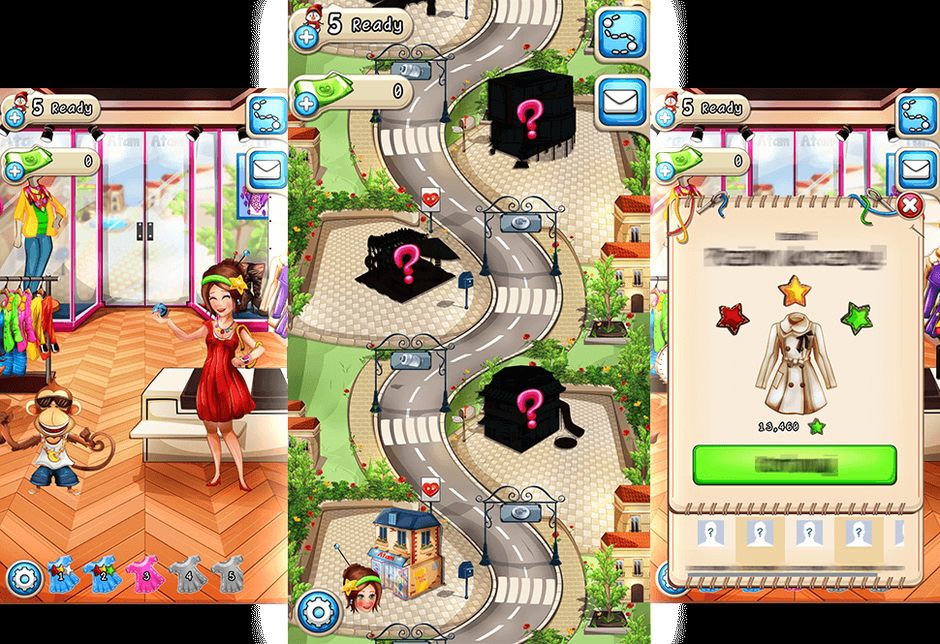 Most important aspect of the game, is to 'empty' elements from the board in limited amount of moves. To do that, we need to match three or more elements of the same type in one, straight line. We can clear the levels faster through use of special tools – and sometimes it is necessary to plan their use ahead. Every level has energy bar, that we must fill, and specific minor requirements, that we need to keep an eye to – it is necessary to complete them all to progress. The game offers more than 100 levels!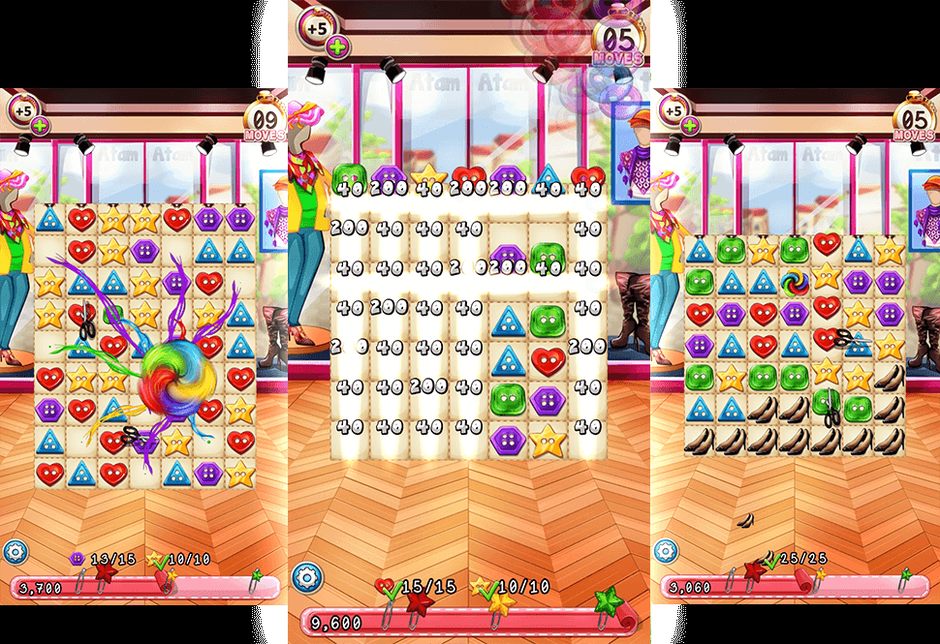 There are many additional activities in the game, which will surely change of pace in-beteen completing the levels. We will meet interesting characters, try our luck in challenges and rankings, we can compete with our friends, and many seasonal events! Fancy tale is free to play game, so like in most similar productions there is a premium currency, which can be bought in in-game shop. It can be used to complete harder levels easier, but it is not necessary – thoughtful players won't have any problems. Developers provide also daily prizes for logging in – so you can get premium currency for free!
Fancy Tale have great game mechanics, graphics and engaging gameplay. We recommend it to everyone interested in fashion. Do you want to became fashion legend? Try it now!