Become a lion in mobile action game!
Welcome to the world of Lion Run – action runner in which we take control of lion cub on its way to become king of the savannah. Overcome obstacles, get food and fight enemies in this addictive action game!
From the beginning, the title suggest that its action aspect is the most important. After we launch the game, we land in the main menu, with few options to select. They will be covered in later sections, below. To not overwhelm us with options, title from the start show to us basic tutorial, which covers most game mechanics.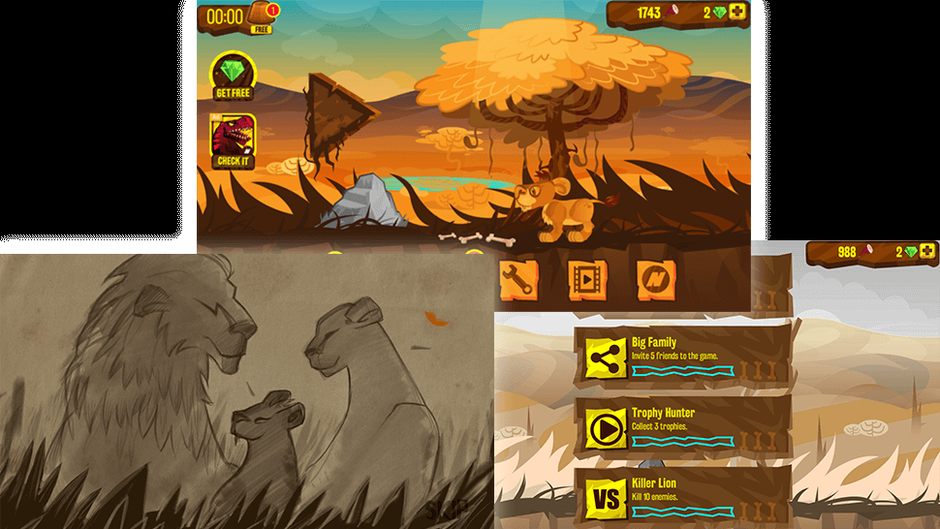 At the center of the screen we'll find prominent Play button (albeit little overgrowth), which takes us almost instantly to the game. Before we get to play the levels, it is worth mentioning that developers prepared few game modes. First of them is story mode, where we explore young lion story, and increasingly difficult levels. Second one is Endless Mode, where we will test our skills and determination. In both cases the game is platformer runner. We move to the right side, overcoming traps and other obstacles, gathering food and fighting enemies along the way. Do not be tricked by simple rules - the game is increasingly difficult, and full of surprises.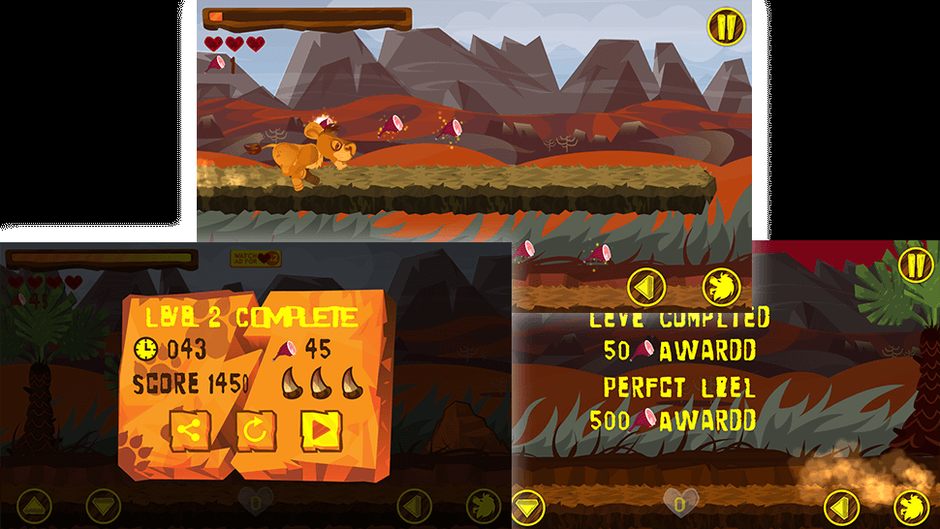 Developers implemented few RPG elements. In Lion Run we can upgrade the skills of our lion, active and passive. We choose them in our cave, after completing a level and spending food gathered earlier. Besides the upgrades we can see our collection of trophies, which can be obtained with perfectly cleared levels. We can observe also our lion's progress, and growth.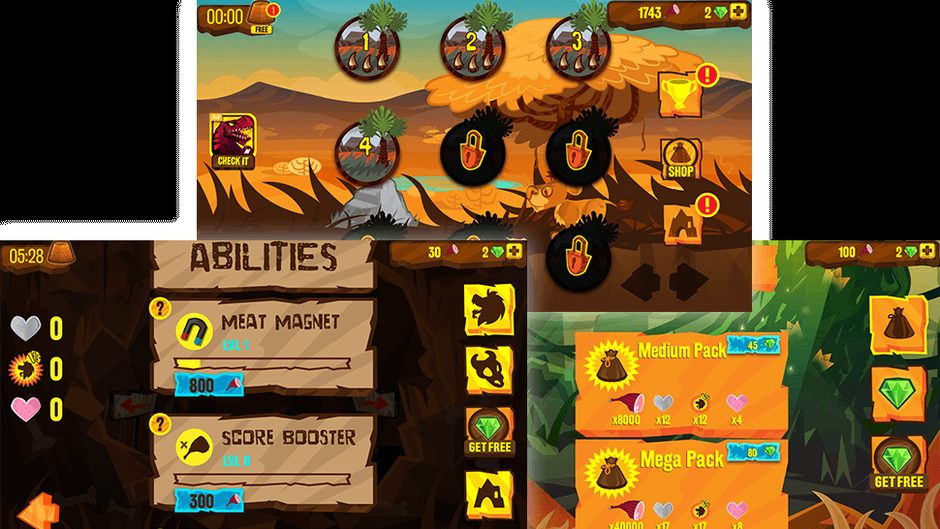 We will also find the premium shop here, which is standard in free to play titles. For premium currency we can unlock boosters for additional abilities, however skilled players will most definitely will complete the games without problem. The developers are known for fair-play attitude towards their players – so they prepared few options for gaining the premium currency. There are prizes for daily logins, minigames that give it upon completion, and watching ads – this is done by built in 'cinema'.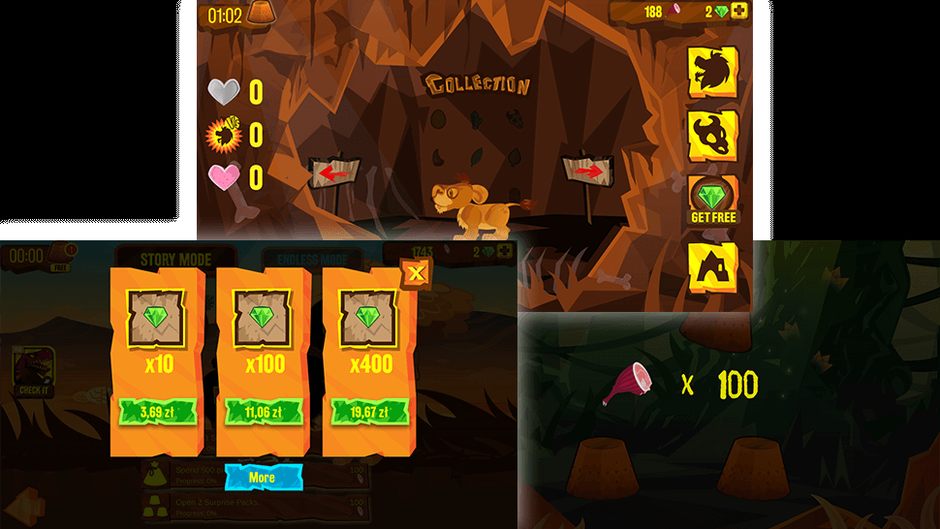 Lion Run is greatly engaging action game, also because 'easy to play – hard to master' that gives great satisfaction in beating the increasingly harder levels. That, with addition of RPG advancement mechanics, pleasant artstyle and climatic soundtrack makes great fun for many hours, on our mobile devices.
Few basic tips, for a good start:
Try to login daily, to get daily prizes,
Play minigames, they will allow you to boost lion food stack,
If you have the time, get some premium currency by watching in-game cinema,
Try to get max level completion, it won't be easy, but do not get discouraged.