Participate in strategic battles in a fantasy world!
Lords Mobile is the latest production of IGG studio, which is probably well known to all fans of mobile games for their global hit – Castle Clash. In Lords Mobile, our main goal is to constantly evolve the kingdom to confront other, often more powerful players, and the independent opponents met during our adventure. Just like other IGG games, this title is also based on the free-to-play model meaning that everyone can play it.
Some older players can notice that Lords Mobile resembles the cult Heroes of Might and Magic series... and these associations aren't wrong at all. This is a turn-based strategy game that also borrows a lot from RPGs as well as economic simulators. Our adventure starts with a tutorial that will guide us through the basic mechanics. The tutorial itself is very intuitive, and it isn't reduced to clicking through the consecutive screens. A few useful tips from that tutorial can be found at the bottom of this text. After completing the tutorial, we are thrown into the slightly deep end, and it is worth mentioning here that a great way to optimally develop the kingdom is to complete missions and activities marked with an exclamation mark on a red shield. Such notifications mean that we have an important task in this section.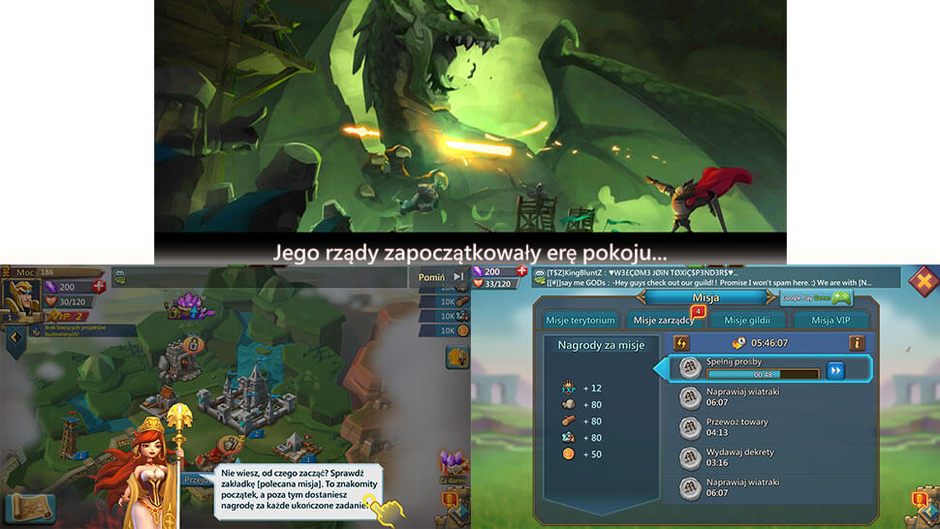 The basis of the gameplay is to develop our city and its infrastructure. I can say with confidence that the system offered by Lords Mobile is in no way inferior to major PC productions. We have dozens of buildings (factories, academies, barracks, castle, fortifications, etc.), which can be further developed. Of course, each level of development, as well as a construction of a specific structure require a certain amount of resources (there are five: food, stone, wood, ore, gold). We also need to wait a certain amount of time for our virtual builders to finish their work. A huge part of the buildings has its usage – a great example of that is the hospital where we can treat our units after a demanding battle. Therefore, visit the city often to ensure that all the buildings have something useful to work on. :)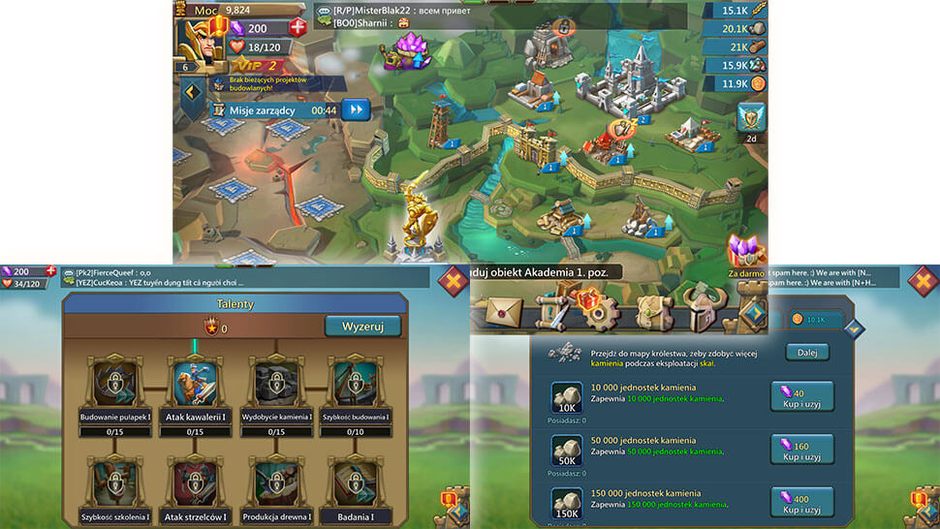 The combat system resembles that known from many JRPG games. This means that its core is automatic turn-based gameplay in which the victory is decided by our decisions made earlier when we were creating our team. During battles, we can (and even should) skillfully activate the abilities of heroes strong enough that they can often decide the course of the battle. Thus, the key to success is to combine smooth control of heroes during battles and excellent planning skills before a fight even starts. The game also has two separate combat systems. In the first, we command our army – usually consisting of hundreds and even thousands of units – and the second is more focused on the heroes who create a small team and face rare monsters and the most powerful bosses. As for the heroes…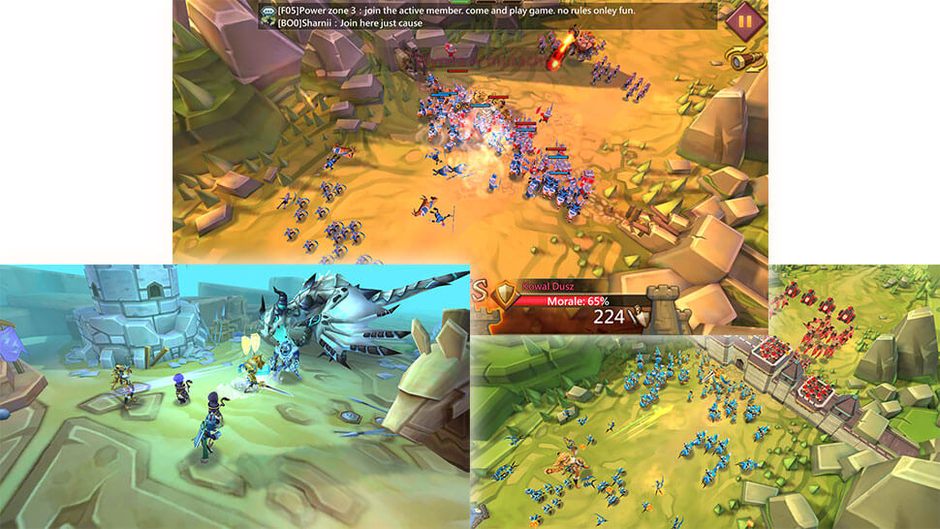 ... it is impossible to avoid this topic so I dedicated a whole paragraph to it. Heroes are one of the most important elements of the entire game. Each of the heroes has different abilities that develop by gaining experience, and in addition, can be equipped with powerful equipment: weapons, armor and more. Each equipment piece is obtained randomly (good old RNG) after winning the battles. As you can see, this is a mechanic that resembles CRPGs. We unlock new heroes by completing quests from the "Hero Stages" mode (click on the golden statue in the center of the of our city). Of course, there's also the option to get heroes for optional microtransactions, but more on that later.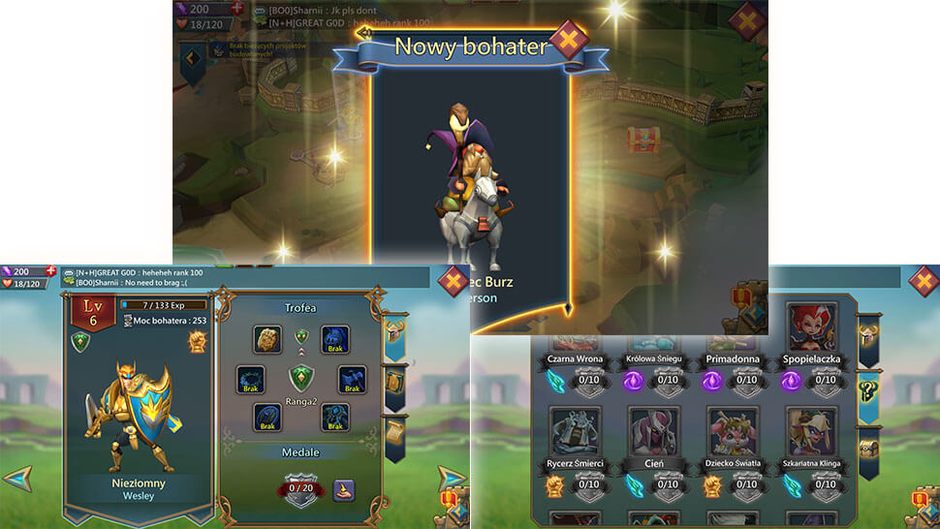 What would a multiplayer game be without extensive online elements? The basic ones involve an open map where we can find kingdoms belonging to other players, neutral monsters and deposits of resources. Of course, each of these elements is interactive and, therefore, our units will be able to get raw materials, fight powerful beasts (after joining a guild) and attack enemy players. One of the most interesting elements of the game is... prison. After defeating a player, we can put them in a cell. If they want to go free, they will have to pay a ransom. The game also offers a built-in chat, mail system and many, many more!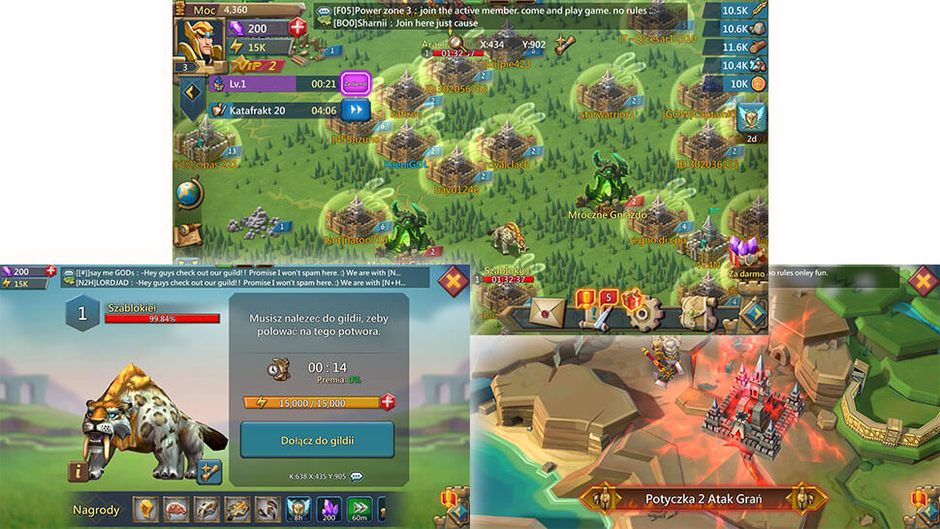 As I said at the beginning of this text, Lords Mobile is a free game (based on the free-to-play model) so – as usual – we can find here a few premium features that will make the gameplay a bit easier. The premium currency is called Jewels. We can spend it on boosters and accelerators that reduce the waiting time of constructing a particular building or expeditions of our army. In addition, we can also spend Jewels to acquire rare heroes – getting them without paying would take us a few days. However, IGG Studio has prepared a number of special features for all new players so that they can start their game on a par with others. You get free boosters that instantly finish the construction/discovery period, a two-day protection period of your Kingdom, as well as daily rewards, including the premium currency. With a little patience, even free players can compete with those who are paying!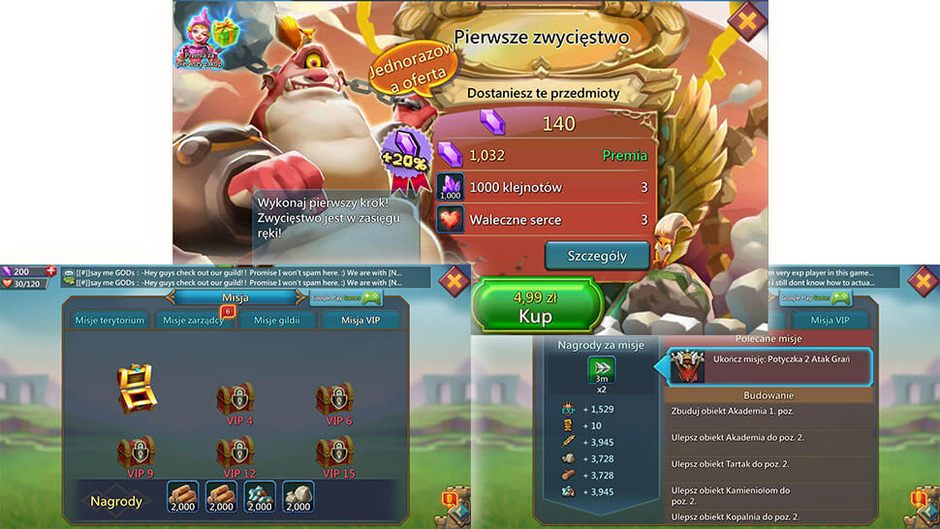 Lords Mobile is a title that despite being a mobile game beats many PC productions with its complexity. Addictive gameplay based on 3 genres (, strategic, economic and RPG), dozens of different and unique characters, exciting online mechanics, as well as excellent comic graphics and a very atmospheric soundtrack. The game from IGG studio can be recommended to anyone. After all, 290 million players around the world couldn't be wrong. Try it for free today and check the short guide to Lords Mobile below!
Some useful tips for beginning lords:
The game provides daily rewards. Even if you aren't planning a longer session with the game, remember to log in every day to get free prizes,
Complete the missions by following the instructions from the tutorial to maximize the development of the Kingdom in the initial stages. After completing it, we recommend that you perform all the tasks provided by the game (yellow exclamation marks in different menu tabs) – they represent an optimized development path of the city,
During the tutorial, use free boosters (marked with a purple "free" button). Thanks to them, you will significantly speed up the painstaking expansion process,
I recommend leaving the free boosters and accelerators for later stages of the game when the waiting time increases significantly. This will increase their value significantly,
Join a guild as soon as possible – in addition to supporting other players, it offers a number of mechanics unavailable in single-player (bosses on the world map, etc.),
Don't spend your premium currency in the early stages of the game. Just like with the boosts, this currency becomes more valuable after several hours of gameplay!