Endless runner in Minecraft style
Do you like Minecraft and have a thing for endless runners? If so, Super Runcraft should appeal to your taste. Collect coins, avoid obstacles and beat your own high scores, or prove to your friends that you can get farther than them!
Super Runcraft is an endless runner arcade game developed by kiz10.com studio. The title is heavily inspired by the iconic Minecraft. During the game, we play as a square man and our task is to get as far as possible on an endless track.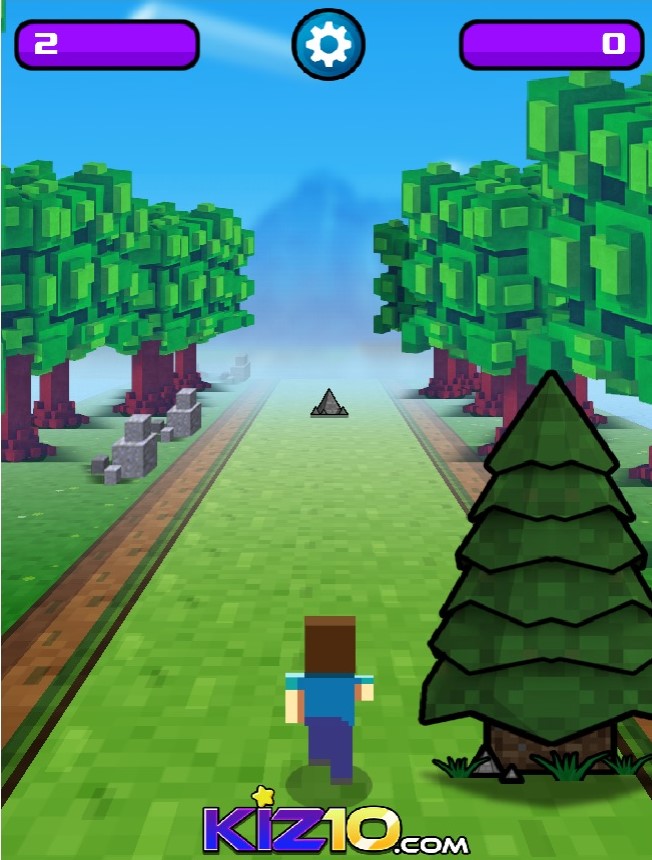 This task, of course, is not that simple, as the route contains a lot of obstacles - rocks, trees, or spiked traps. Touching them means the game is over. Therefore, you need to avoid them. How to do that? The easiest way is to switch the current lane. Sometimes, this is not possible, but you can jump to avoid the obstacle, or perform a slide to get below it.
However, that is not the end. The farther we go and the greater the distance we run, the higher the speed with which our protagonist runs. Consequently, avoiding obstacles becomes harder and harder.
There are also gold coins scattered on the route, which we can collect one by one or in larger quantities thanks to power-ups. They are amassed on your player account and can be spent on new skins for our character. The cheapest is 200, and the most expensive is 500 coins.
So there are two types of a challenge during the game. We can either focus on gathering coins without worrying about obstacles or simply make an attempt to clear as much distance as possible. We can also, of course, try to combine these two approaches, but sometimes it will be quite difficult.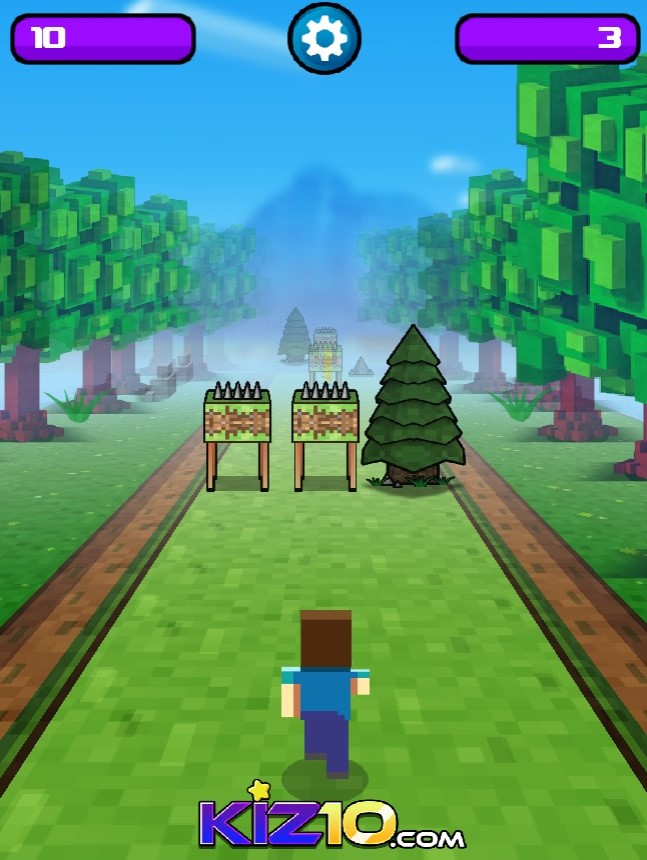 When playing Super Runcraft, we can play alone, setting different goals or simply trying to get as far as possible. There is also nothing to stop you from inviting your friends to compete for the best score.
Super Runcraft is characteristic for its simple graphics, composed of Minecraft-like objects. Fans of the title from Mojang should therefore feel at home. Lively music and funny sounds that introduce a humorous element to the title, also make it fun.
Super Runcraft should therefore appeal to those looking for a simple and brain free pastime, complemented by the aesthetics of Minecraft. Collecting coins and trying to beat your best score can be addictive for long hours.
Here are some tips that will help you in the beginning:
If you want to run farther, stick to the path on which there are the least obstacles.
Carefully observe what obstacles are in front of you. This will allow the appropriate responses to be planned well in advance.
If you want to get a new skin, you can perform several runs solely to collect as many coins as possible, while ignoring most of the obstacles.