Mobile strategy game in fantasy world
Warlords of Aternum is a turn-based strategy game that takes us to the fantasy world, where we'll have to face hordes of monsters on different battlefields. Create your army, upgrade your favorite units, manage the tactics and conquer new lands!
The game will welcome us with a short tutorial, which is also a prelude to the story. We learn in it that the Orcs are spreading their tyranny across the land of Dunmar, and our task will be to stop them. Apart from the story, tutorial will show us the basic mechanics: combat, discovering and conquering subsequent areas.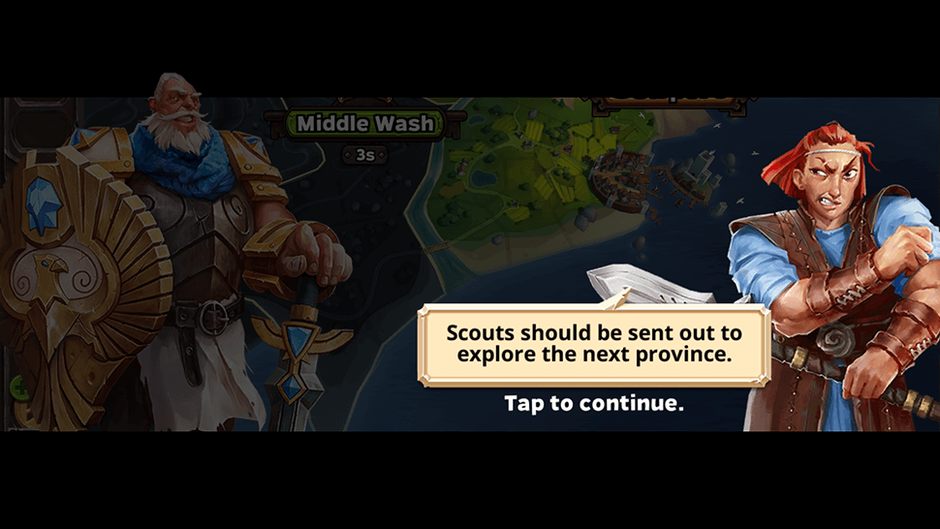 Getting a player to the battle right from the very beginning of the game is not unfounded, because fights play a key role here. Warlords of Aternum skirmishes resemble those known from the iconic Heroes of Might and Magic series. As commander, we will have our own army, which will move through the hexagonal map, and its aim will be to defeat enemy units. The development of the army will be described a bit later, but now a few words about the tactical element. Warlords of Aternum seems to be a simple game, but as we progresses its level increases significantly. Our basic task will be to learn the battle areas and use of the objects. For example, a 50% forest will reduce damage taken by units, and hill attacks will do more damage to the opponent. It is also important to eliminate the distance units (including mages) as soon as possible because they deal huge amount of damage!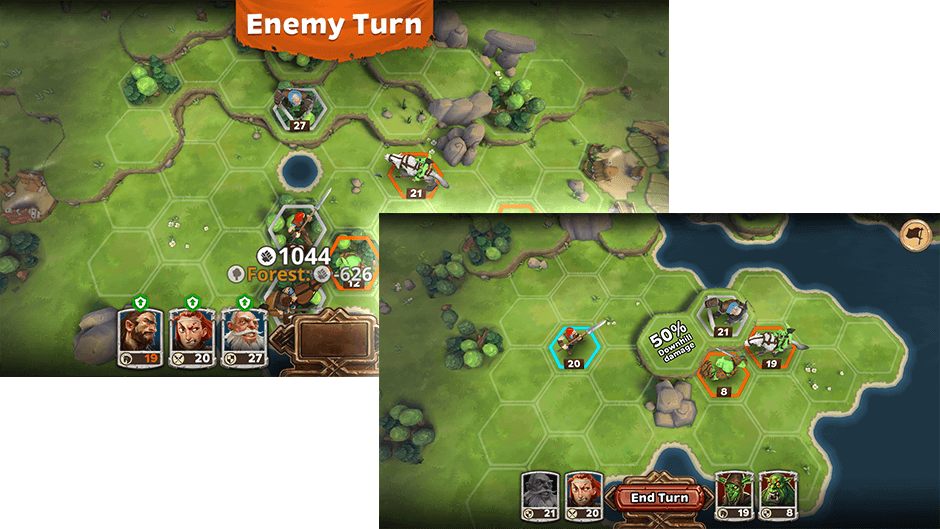 In order for the gameplay not to become monotonous, producers prepared system of improvements to our units so that each army is adapted to the player and best fit into his playing style. It will depend on us, which units we will improve, what traits we choose, what objects our "subordinates" will put on, or whether we will focus on offensive / defensive. Each type of unit has many levels of improvement, so it is very important to develop our favorites first!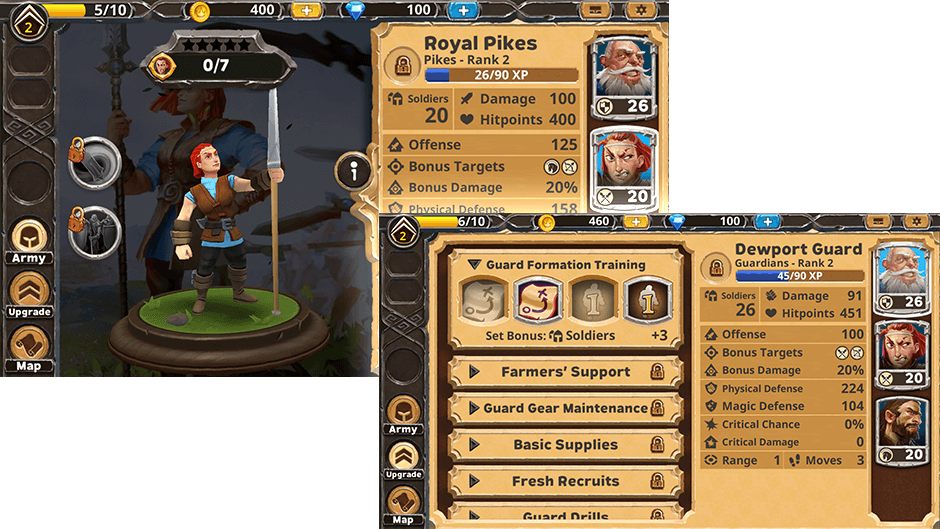 When talking about individuals, it is impossible not to mention their quantity and diversity, because there are several dozen of them. Units are divided into melee and ranged units. Of course, their division is much more complex, because there are offensive, defensive and supportive units. Each unique unit has additionally two unique skills that in combination with others will bring the best results for your army. I will also add that each unit can also be adapted in terms of its appearance thanks to the available skins!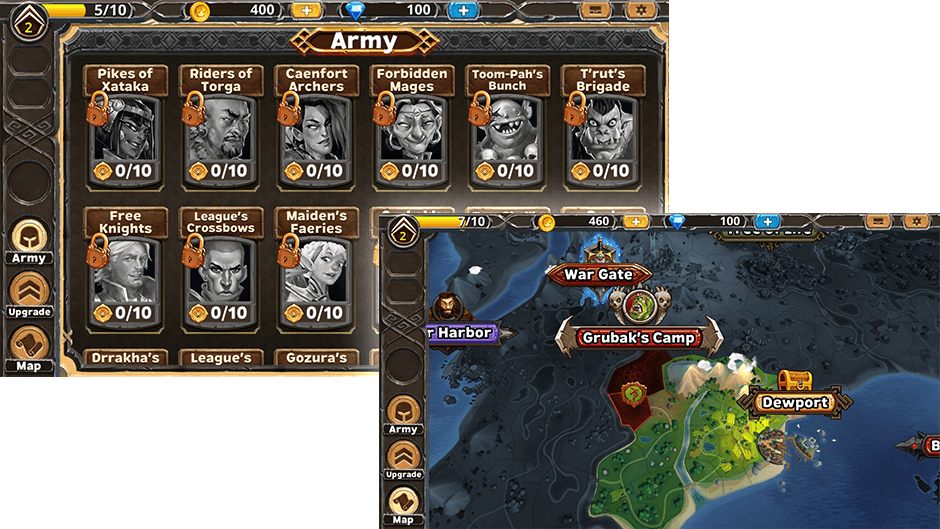 I mentioned earlier about the subjects of our army. Each unit is ready to create a new weapon that significantly increases its statistics. We will get weapons from missions and from won battles. To further develop this system, the game offers us a forge in which - as the name implies - we will convert our items and improve their statistics. It is worth to do it with your head, because every improvement costs a lot of gold, and it is very valuable!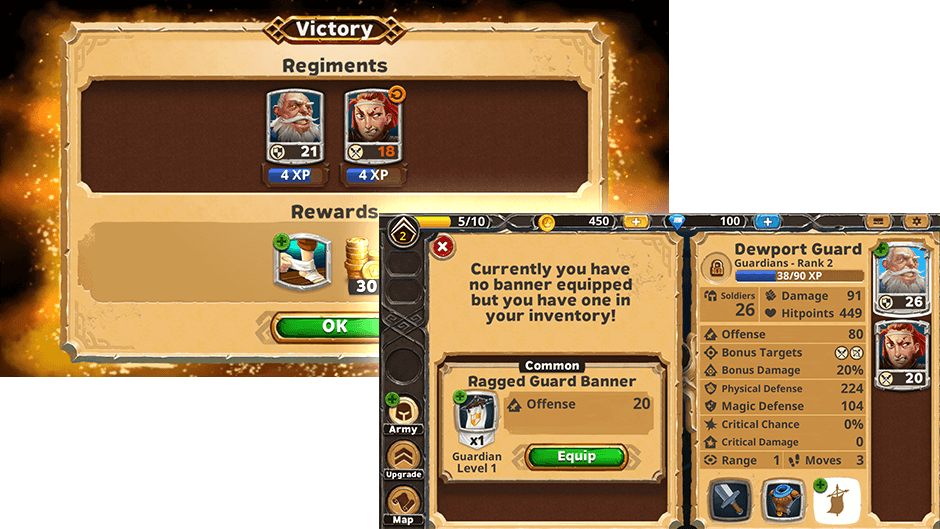 Warlords of Aternum is a title based on the free model (Free2Play), which is why the game features a premium store with diamonds, the premium currency. Diamonds, however, are not forced to enjoy full-fledged gameplay. Of course, thanks to them we will save some time (at least for the development of equipment in the forge), or we will buy cosmetic items for our units, however, patient players are able to achieve all of this without spending real money. To be even more fair, the creators have prepared a series of additional activities that allow you to get, among other things, diamonds, and this is even daily logging in and receiving "ship deliveries" in Dewport.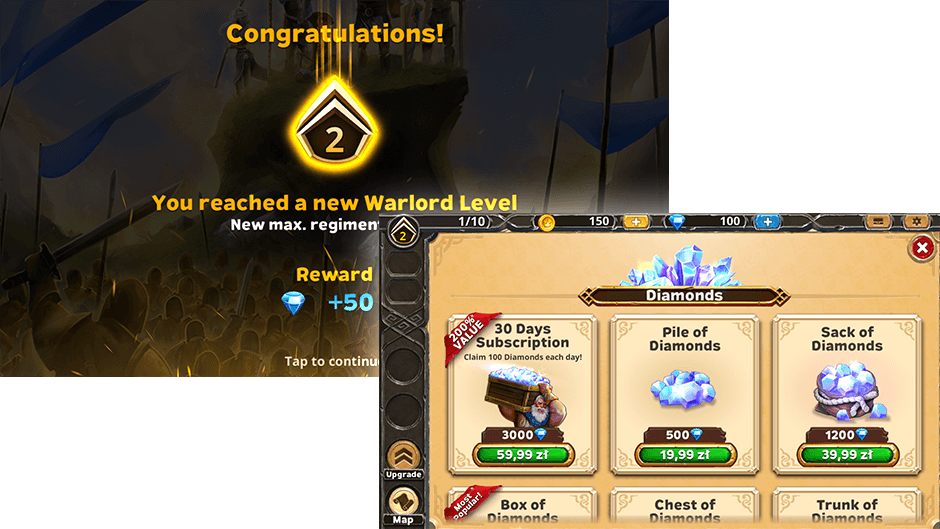 Warlords of Aternum is a wildly addictive strategy game with RPG elements. Despite the fact that the game is available for mobile devices, its expansion does not give way to the titles known from desktop computers and laptops. An extensive combat system, dozens of units, the ability to customize the army and a nice graphics (and a soundtrack for the ear) make us get stuck in our phones for hours!
Few tips for the good start:
Play the tutorial carefully to learn about the basic rules of the gameplay,
Grab everyday login rewards,
Visit Dewport to get booty transported by ships,
During the battles, make best use of terrain abilities (analyze them as you deploy your troops),
Do not spend diamonds and gold in the initial phase of the game, they will be much more useful in its later stages,
Familiarize yourself with the strengths and weaknesses of individuals to make the most of their potential on the battlefield.