Build your ZOO form the scratch!
Zoo 2: Animal Park is upgraded version of widely popular zoo management sim - MyFreeZoo. Goal of the game is to create prospering ZOO, with many different exotic animals. Take care of your animals, and become the best manager in history!
Game, as is common in such type of games, greets us with a intuitive tutorial, which quickly introduces basic mechanics of the game. At first we build holding pens for animals, entertainment buildings for the guests and staff facilities. Besides tutorial, game offers a number of different quests that will lead us in the first hours of playing.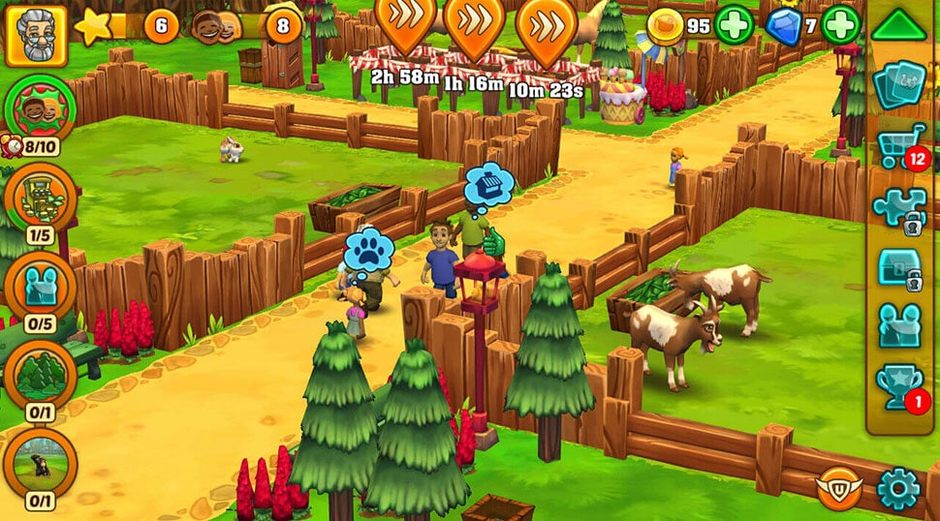 Basics of every ZOO are, of course, animals, the rarer and more exotic, the better! ZOO 2 offers dozens of species, starting with pretty ordinary rabbits, goats or piglets, ending at panthers, flamingos, pandas, giraffes and chimpanzees. Taking care of the animals is very important – the better the food, holding spaces and staff, the happier they are!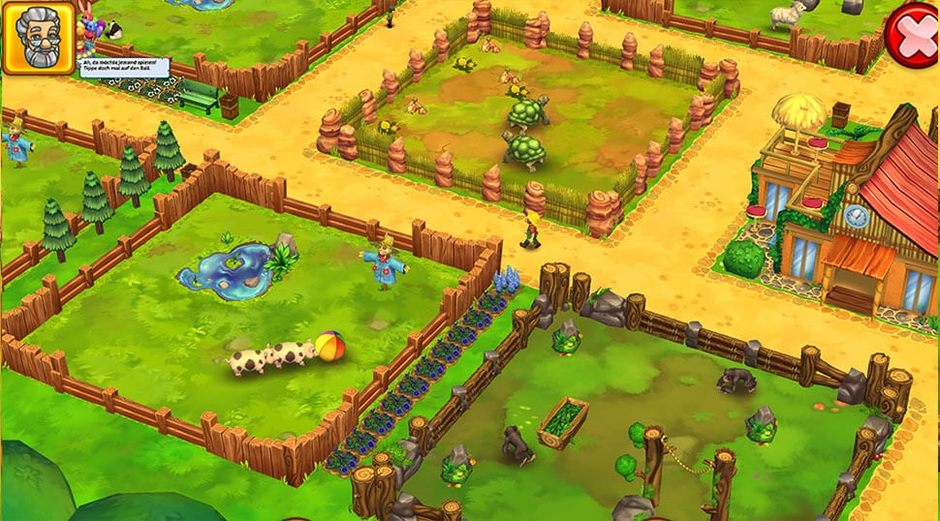 Every ZOO to prosper needs to earn money. This will be an important part of the game, so we have to build entertainment facilities that will make all of the guests happy and more willing to spend money. Drinks and food stands, green areas, benches and trash bins – even the smallest detail is important. Happy customers are much more generous with their cash, which we need to develop the ZOO further. It's in your hands how it will be developed!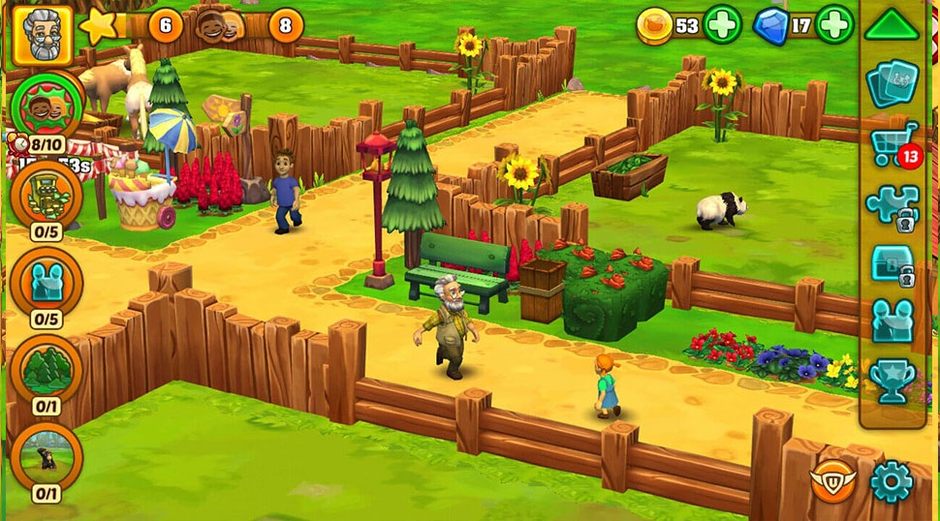 The last part of the good manager ZOO is staff. They will take care of guests, animals and cleanliness of facilities. Good employees are necessary to make your ZOO the best in the world!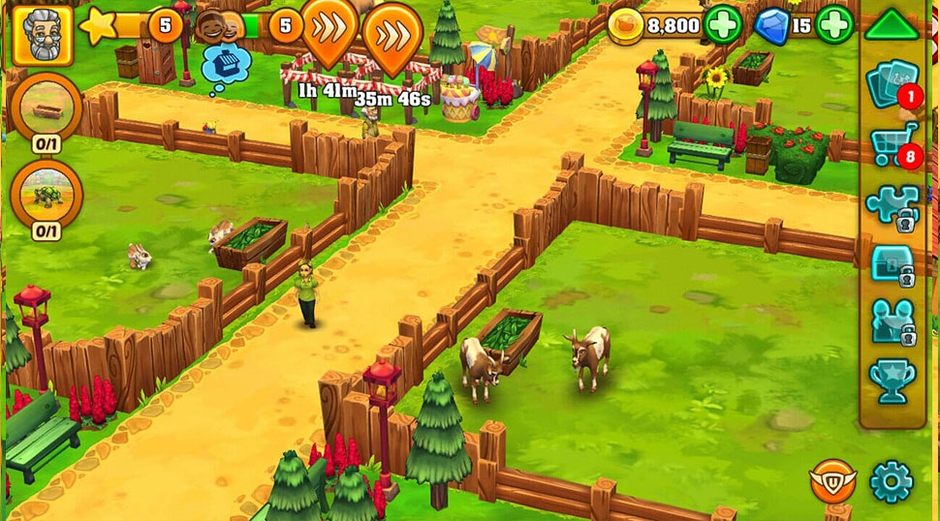 ZOO 2 is a game based on Free to Play model, which makes it completely free. However, there is an option of buying premium currency in a form of diamonds. They hasten some of the elements of the game, but aren't necessary for a proper enjoyment. Furthermore, developers are generous with diamonds and introduced other means of acquiring this currency. One of them is "Cinema", where you get diamonds for watching ads. Other are card packs, given for logging in every day.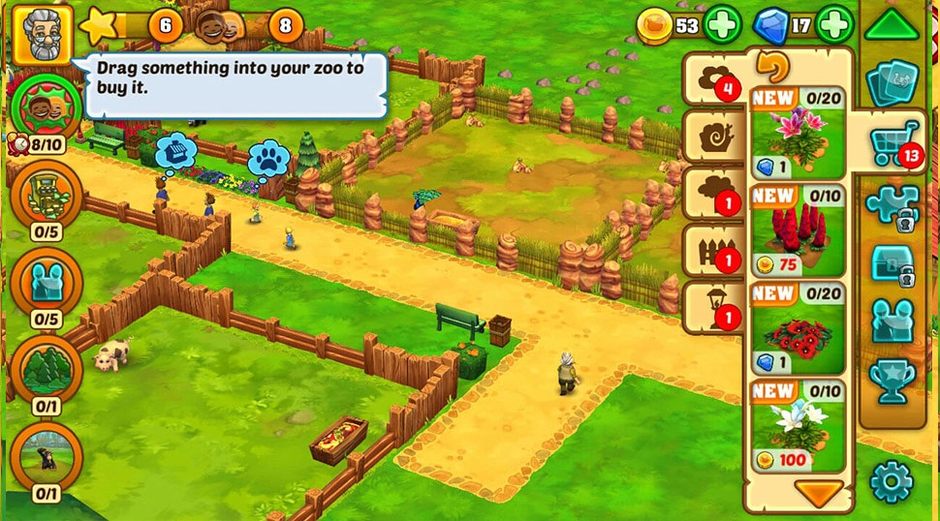 ZOO 2 is a great and refreshed successor to MyFreeZoo. It's perfect for gamers, with better phones or tablets, because 3D graphics can be quite demanding. If strategic simulators are your favorite, then ZOO 2 will be ideal for you.
Become the best manager there is!
A few tips for the start:
Completing tutorial will teach you the most important mechanics of the game.
Pick up free card packs, there's great loot inside!
Visiting "Cinema" will earn you premium currency for free
Pay attention to the notifications that pop up – there's important information about you ZOO, that needs action
Premium currency is more useful in the later parts of the game, so don't spend it too fast!